Twitter ban for Leeds
Simon Grayson has confirmed that Leeds' players have been banned from using Twitter following an injury leak.
Last Updated: 18/07/11 2:47pm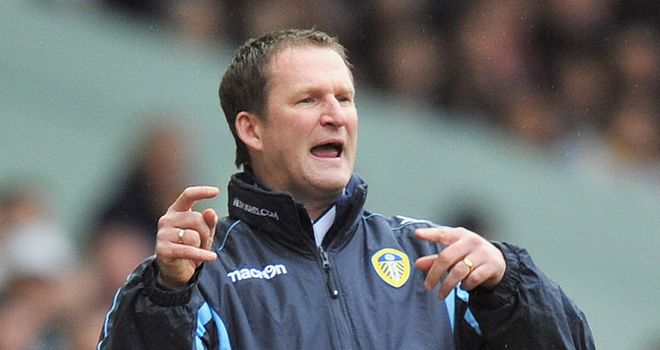 Leeds United manager Simon Grayson has confirmed that the club's players have been banned from using Twitter following an injury leak.
South African striker Davide Somma revealed on his account that he would miss the next six months after suffering cruciate ligament damage.
Grayson is disappointed crucial player news was leaked into the public domain as certain personnel needed to know the information first.
The Leeds boss is gutted for Somma over his injury woe, but insists any player now caught breaking the ban will be facing 'major implications'.
"I am hugely disappointed by the manner in which the outcome of Davide's scan has come out," he told the Telegraph and Argus.
Strict rule
"It is club policy with any social networks that players are banned from leaking any information. It was confirmed on Saturday morning that he had done his cruciate ligament, which is a massive blow to the club and the player.
"It shouldn't have come out in that manner. It should have been left for me to sort out, so from now on all players will be banned from using that sort of network.
"We had a strict rule and regulations halfway through last season and I wanted the news about Davide's injury to come out in the right manner.
"There are some people who should have known the outcome of the scan before others. If any players break the ban from now on there will be major implications.
"We have players capable of stepping in but I am hugely disappointed for the lad because he has worked so hard and scored goals.
"It was an innocuous challenge behind closed doors last Saturday and we feel sorry for him but these things happen. He will come back fit and strong but what sort of time scale nobody knows."