Bruce hopes for Fergie talks
Steve Bruce intends to hold clear-the-air talks with Sir Alex Ferguson over Darron Gibson.
Last Updated: 19/07/11 9:11pm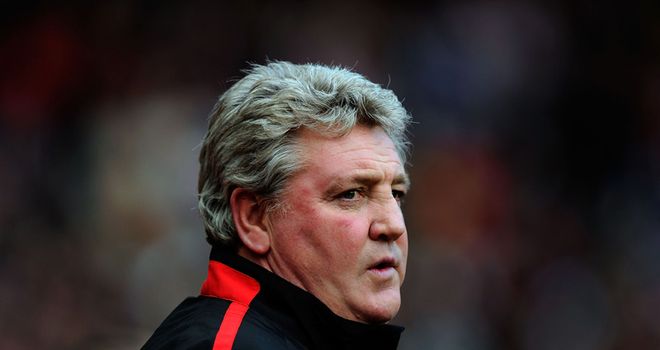 Sunderland boss Steve Bruce intends to hold clear-the-air talks with Sir Alex Ferguson over his comments on Darron Gibson's proposed transfer.
Ferguson was on Tuesday quoted as saying the Manchester United midfielder's move to the Stadium of Light broke down because the Black Cats "moved the goalposts".
Bruce had lodged a joint bid of £12million for Gibson, Wes Brown and John O'Shea, with the defensive duo having now secured their moves to Wearside.
Ferguson believes Gibson's switch to Sunderland fell through because the two parties could not reach an agreement on personal terms.
But Bruce, who enjoyed great success as a player under Ferguson, is adamant there is no rift between the two clubs.
Great relationship
"Sunderland have always had a great relationship with Manchester United, even prior to my arrival here, and long may that continue," he told the club's official website.
"I know Sir Alex is away at present and with the time difference etc, I haven't had a chance to catch up with him.
"But once he's back, I'm sure we'll have a chat and clear things up."
Ferguson is currently overseas for his team's tour of the United States, where he had commented on Gibson's status.
"Darron was on the point of going to Sunderland and somewhere along the line I think Sunderland moved the goalposts," he said.
"I suppose their job is to try to save money. From what I can gather, they gave Darron an offer and then changed it.
Trust
"That annoyed Darron and I think he's quite right. If you can't trust them on day one, then why wait until day two?
"Darron was undecided about what to do when we made the group up to come here, and we both felt he would be better staying back.
"If it changed, he would be there, whereas if he came to America and then had to go back, it wasn't the same thing. He seems to be in limbo at the moment."