Gervinho - Gunners will survive
Gervinho is confident Arsenal can soon move on should they fail to keep Cesc Fabregas and Samir Nasri.
Last Updated: 20/07/11 3:39pm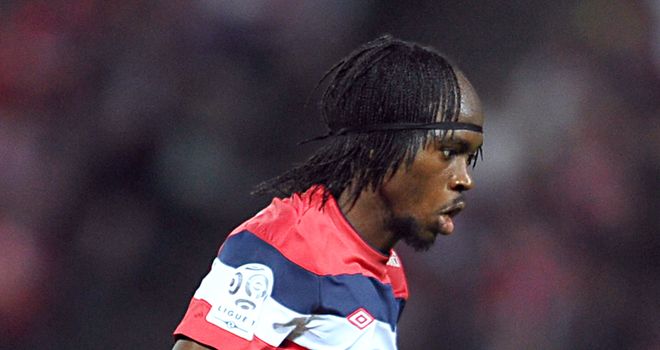 Gervinho is confident Arsenal can soon move on should they fail to keep hold of captain Cesc Fabregas and Samir Nasri.
Barcelona coach Pep Guardiola has reiterated the Spanish club's desire to bring former trainee Fabregas back to Camp Nou, with sporting vice-president Josep Bartomeu reported to have jetted into London looking to push through a £35million deal.
The midfielder missed Arsenal's successful tour of Asia to work on recovering from a niggling hamstring injury and he could also sit out Saturday's friendly in Cologne.
Nasri, meanwhile, has yet to agree terms on a new deal, with Manchester City one of several suitors for the £20m-rated France star.
While there are set to be plenty more developments over the last six weeks of the summer transfer window, Gervinho insists Arsenal can recover from the potential departure of their key men after completing his £11m move from Lille.
"It is football, everything moves quickly," the Gunners' new boy told Radio Monte Carlo Sport.
Replacements
"If the club does not manage to keep these players, they will be able to replace them.
"Arsenal will always remain a large club. No-one knows what will happen in the future, maybe in a year or two Arsenal will win titles."
Despite Wenger's determination to hold onto his key men, with lucrative new deals on the table for both, the Arsenal manager is thought to already be looking at potential replacements in midfield.
Brazil's Felipe Melo has announced he is close to leaving Juventus, while moves for Bayern Munich winger Frank Ribery, Valencia playmaker Juan Mata and Lyon youngster Miralem Pjanic have also been suggested.