Barton makes most of US snub
Joey Barton is eager to make the most of being forced to join Newcastle's tour of Holland.
By Ben Collins
Last Updated: 22/07/11 12:42pm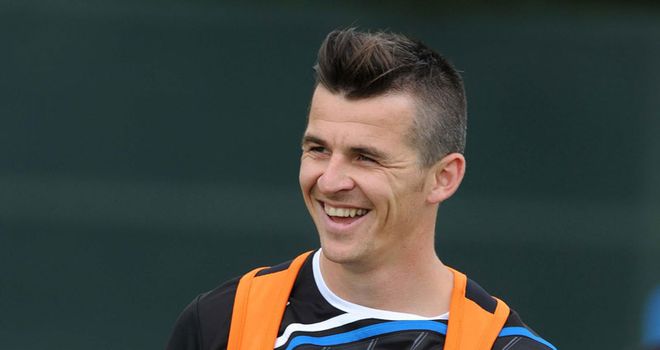 Joey Barton is eager to make the most of being forced to join Newcastle's tour of Holland.
The Magpies midfielder was unable to travel with the first-team squad to America after being denied an entry visa because of his criminal record.
The 28-year-old therefore linked up with Peter Beardsley's development squad and featured prominently in Thursday night's 2-2 draw with Hollandia, scoring once and hitting a penalty against a post.
Barton is hoping to help Newcastle improve on last term's 12th-place finish in the Premier League and despite the disappointment of not being allowed to prepare with the rest of Alan Pardew's senior players, he is focused on using the Holland trip to be in tip-top shape for the big kick-off at home to Arsenal.
"Every season's a big season and at a club like Newcastle, there's no time to rest on your laurels," he told the club's official website.
"You've got to keep pushing on and we have invested in a few players who all look to be good additions to the squad.
Kicking on
"It's all about kicking on and building on what we did last season.
"That's pre-season and whether you're out with the lads in Holland, like I am now, or with the first team in America, I think the key is being right for August 13th against Arsenal. That's the one everyone's aiming at.
"To be honest, pre-season is vital so whether it's here or any other country," Barton added. "You just want to get games under your belt and try to get that bit of sharpness and blast off a few of the cobwebs from the summer."
There has been much speculation about a summer switch for Barton as he is entering the final year of his Newcastle contract.
A new deal is yet to be offered despite getting back to his best last term but the ex-Manchester City man has vowed to see out the remaining 12 months of his existing deal and ensure he is in peak condition.
"I was fortunate that I stayed fit and played the vast majority of last season, and we only had six-and-a-bit weeks off so it's not like I was going to lose a massive amount of fitness," he said.
Good shape
"I came back in reasonably good shape and I've managed to score a couple of goals in pre-season, which is always nice.
"I'm feeling quite sharp and I felt really strong as the Hollandia game went on."
Barton is set to feature against FC Utrecht on Saturday afternoon before Beardsley's side brings the trip to close against Almere City on Tuesday.