AVB stays calm after win
Andre Villas-Boas insists he is remaining grounded after Chelsea thumped the Thailand All Stars 4-0.
Last Updated: 24/07/11 6:42pm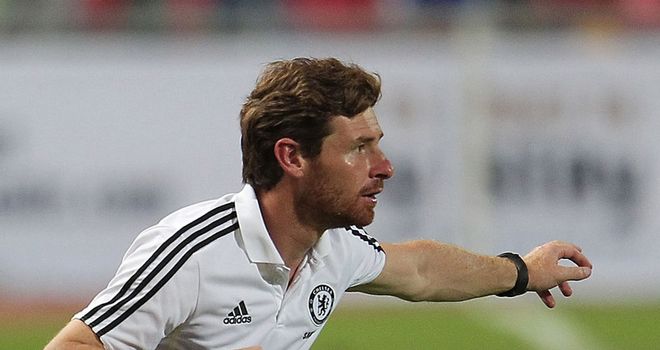 Andre Villas-Boas insisted he was remaining grounded after his Chelsea side thumped the Thailand All Stars 4-0.
The Blues were forced to endure a wave of criticism for their out-of-sorts performance as they struggled to overcome a Malaysian XI 1-0 in their previous outing.
Goals from Frank Lampard, Jose Bosingwa, Branislav Ivanovic and Florent Malouda provided the sheen for a performance that exuded positives.
Brimming
In the absence of the injured Michael Essien, John Obi Mikel and Josh McEachran produced midfield displays brimming with class that would have no doubt pleased their new manager.
Yet, despite the emphatic nature of the scoreline, Villas-Boas was not letting his emotions run wild as he evaluated the performance afterwards.
"I said in Malaysia we had a lot of chances and a lot of goals we did not score and it changes your perspective on how you look at the game," he told the club's official website.
Goals
"Today you score more goals and everything looks more positive.
"I will keep the same opinion, we had the same behaviours and the same pattern of what we are trying to achieve.
"It is not that this performance was great compared to the other one, it is just that we scored more goals and it seems that everything is positive."