Shawcross turns down Wales
Stoke's Ryan Shawcross says he rejected a chance to play for Wales, as he targets an England cap.
Last Updated: 25/07/11 1:57pm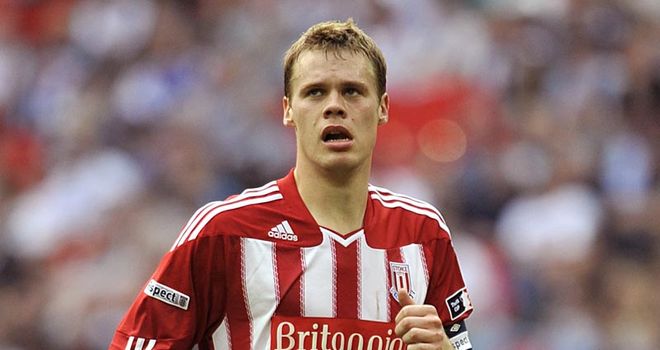 Stoke's Ryan Shawcross has revealed he has rejected a chance to play for Wales, as he targets an England cap.
The 23-year-old has featured in some of Fabio Capello's England squads but has yet to make his senior international debut.
This had given Wales manager Gary Speed some hope he might be able to snare the Chester-born defender, who had played in Welsh schoolboys sides.
However, once he had left education there were no provisions for him to carry on in that national set-up.
Fifa
In 2009, Fifa changed the rules to allow anyone with five years of compulsory education in that country to be able to represent them at international level.
However, the former Manchester United trainee has no intention of switching allegiances.
"I've not considered Wales. I have spoken to Gary Speed a couple of times and made my plans clear," he said.
"He is a very good, young manager and I have a lot of respect for him. But I made my decision a long time ago when the current rule wasn't in place that I could play for Wales.
Wales
"Obviously he wants me to play for Wales but I made a decision and I'm going to stick with it.
"Hopefully I can prove I am good enough to get into the England team. I'm not at the moment so I don't think I'm too wanted there."
He added: "It is tough to get in as there are a lot of world-class players in my position.
"It is good Wales want me but this rule wasn't in place when I made my decision.
"My decision might have been different if the current rule was in place at the time but these things happen."