Terry - Torres no Sheva
Chelsea captain John Terry has dismissed conmparisons between Fernando Torres and Andriy Shevchenko.
Last Updated: 26/07/11 5:31pm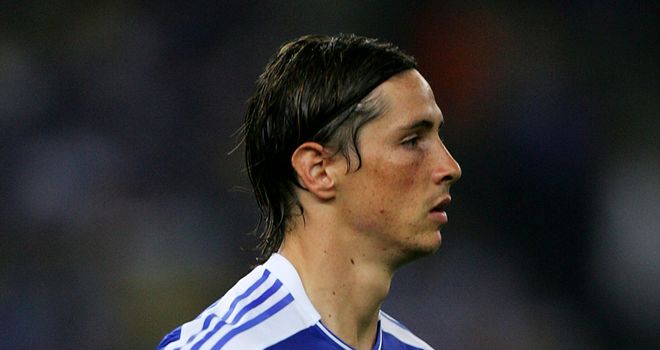 Chelsea captain John Terry has dismissed fears that Fernando Torres may be another expensive flop at the club by dismissing comparisons between the Spaniard and Andriy Shevchenko.
Torres broke the Ukraine striker's record in becoming the most expensive player in the club's history when he joined from Liverpool on transfer deadline day in January for £50million.
However the World Cup and European Championship winner has struggled at Stamford Bridge, scoring just one goal and failing to show the kind of form that made him one of the most feared forwards on the planet.
Shevchenko arrived at Chelsea with a similar reputation for £30million from Milan in 2006, but injury and a lack of form restricted his appearances as he turned 30.
The former European footballer of the year left having scored just nine league goals in 2008, moving back to Milan and subsequently to boyhood club Dynamo Kiev.
Apart from international medals, Torres has never won a major domestic trophy, contrasting with the glittering honours Shevchenko had amassed when he arrived in London, something Terry feels is a major difference.
Hungry
"That kind of talk is unfair to Nando," Terry told the London Evening Standard.
"When he started last season with Liverpool, he was very open about the injury he picked up at the World Cup.
"Right now we are all 85-90 per cent with our fitness, and so is he, but we will keep on working. Naturally, there is pressure on him but he can deal with it. He is one of the best strikers in the world, after all."
"He is hungry. He wants to win the Premier League and that was the first thing he spoke about when he joined us in January.
"It was something he couldn't do at Liverpool and the hunger remains with him just as much as it remains with me to win that trophy.
"After he joined us he would ideally have liked more goals than he scored.
Working
After losing the title to Manchester United last season, Terry admitted the team were working harder than ever to win the trophy back.
"It really hurts to see another team do it. If that's in my head and everyone else's hearts then we will be OK," he added.
"Not winning makes you very hungry. When we haven't won it and seen other teams lift it, it burns inside and hurts and that's what drives you on the following season.
"That's why we're working, doing double sessions - to push Manchester United right to the end again.
"But we showed great commitment to come back and push them right to the end. They know we'll come again this year.
"What the new manager brings to the squad could be a very good mix. We are a good team with a lot of confidence."