Bent wants to be England's No.9
Aston Villa striker Darren Bent has admitted the prospect of keeping England's No.9 shirt is a 'big incentive'.
Last Updated: 28/07/11 8:42am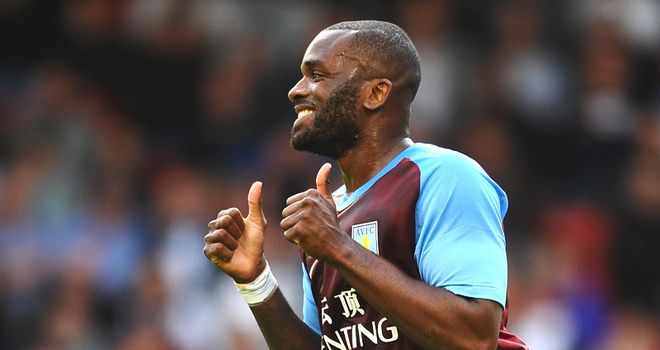 Aston Villa striker Darren Bent has admitted the prospect of being England's No.9 at Euro 2012 is a 'big incentive' ahead of the new season.
Andy Carroll is thought to be Fabio Capello's preferred option as a partner for Wayne Rooney, but the Liverpool forward's injuries have allowed Bent to stake his claim.
Villa's £18million man endured a nightmare against Switzerland in June, when he produced a horror miss in the 2-2 qualifying draw at Wembley.
But Bent has been in good form in pre-season, scoring the winner against Blackburn to put Villa in the final of the Asia Trophy, and has vowed to continue his hot streak.
"To be England's No.9 is fantastic but there's still a lot of No.9s out there who are fantastic - Andy Carroll, Jermain Defoe and a few more," he said in the Daily Mirror. "It's important for me to keep my form up.
Fighting
"It always nice to play for England. It doesn't matter if it's a friendly - and hopefully against Holland I'll get another opportunity and another goal.
"First and foremost, I want to do well for Aston Villa, but it's a big incentive for me to have a major tournament at the end of the season and hopefully if I keep my form up I'll be there."
Bent also believes that his doubters like to single him out for criticism, particularly after events such as the miss against Switzerland.
"I tried to forget about the chance. It happens to the best of people. It bothered me at the time, but you've got to move on from it and I've not mentioned it since," he said.
"Some strikers miss chances and no-one says a word afterwards but, with me, I miss a chance and people just keep going on about it.
"I've just tried to get on with things. Over the years, I've had to get stronger. I've had a few setbacks, but I'm still here fighting."