Goodwillie won't go cheap
Dundee United manager Peter Houston has told English clubs to step up their offers for David Goodwillie.
Last Updated: 29/07/11 11:45am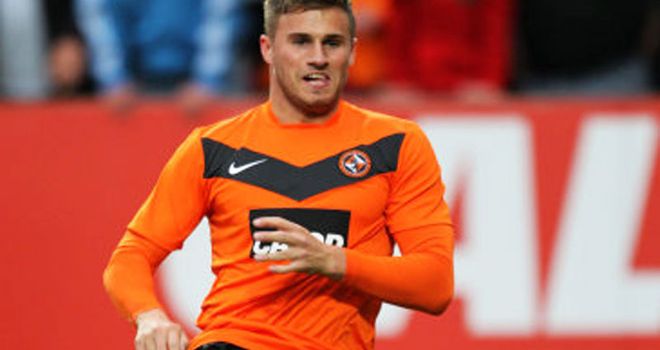 Dundee United manager Peter Houston has warned English clubs bidding for striker David Goodwillie to step up their offers.
The club are resigned to losing the striker and Blackpool are believed to be in pole position to sign the highly-rated marksman.
Dundee United are believed to value their prized asset at £2million but so far all bids have not matched their valuation.
"There was a bid from England nowhere near. Teams are coming in with paltry sums thinking Dundee United will bite," Houston told the Blackpool Gazette.
Money
"Some of the stuff that has come in from English teams hasn't been worth the money."
Goodwillie's situation is also being monitored by Old Firm pair Rangers and Celtic.
But Houston is concerned that living in the goldfish bowl of Glasgow could prove problematic for his maturing striker.
Glasgow
"I don't think Glasgow is the right place for David. Half the city hate you. They are waiting on you going into a pub or to give you stick," he added.
"Up until the last couple of days David has felt the same way. I spoke to him two days ago.
"My fear is that he will go down the wrong road and someone, knowing he is good with his mitts, will use something else. And from that there is no comeback."