Gasperini unconcerned by United
Inter Milan boss Gian Piero Gasperini remains unfazed by reports that Man Utd have made an offer for Wesley Sneijder.
Last Updated: 01/08/11 8:54am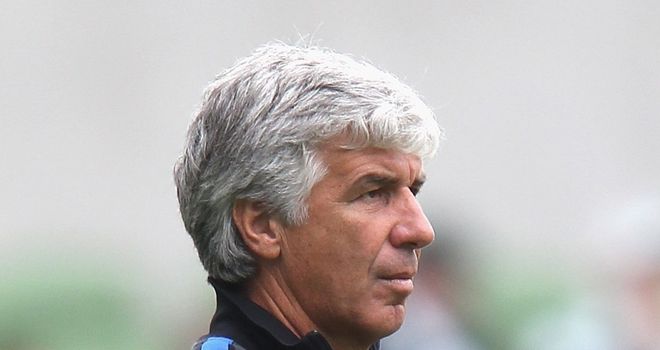 Inter Milan boss Gian Piero Gasperini remains unfazed by continued speculation that Manchester United have made an offer to Dutch star Wesley Sneijder.
Rumours and reports about Sneijder have been running all summer, with Sir Alex Ferguson denying interest in the player.
United chief executive David Gill has admitted that the club still have room to bring in one more player, despite already signing David de Gea, Ashley Young and Phil Jones so far this summer.
Sneijder himself has admitted that a move could still happen despite being happy at Inter.
No offer
Now Gasperini has insisted that as far as he knows, no offer has been made to Sneijder.
"The transfer market closes on 31 August and we have all been trained to live with these rumours for the duration of the season," he said.
"I'm not worried or annoyed by these rumours and neither are the players.
"They are Inter players, they play their hearts out for Inter in any situation and they showed that today.
"People talk a lot about the transfer market but at the end of the day everything is just like it was at the start.
"Have Manchester United put in a bid for Sneijder? I don't know and I don't care, but it's not unusual for great players to be in greater demand.
"Inter's great players are, as are those from other clubs, but if you are sure that the player has received an offer, I'll remind you that Sneijder is under contract to Inter, so if there is a bid it should be made to Inter.
"I'll say it again: all too often rumours are spread for months and then, when it's all over everything is exactly as it used to be."