United reject Gers claims
Dundee Utd have played down Rangers' claims they did not want to sell David Goodwillie to the SPL champions.
Last Updated: 04/08/11 9:50pm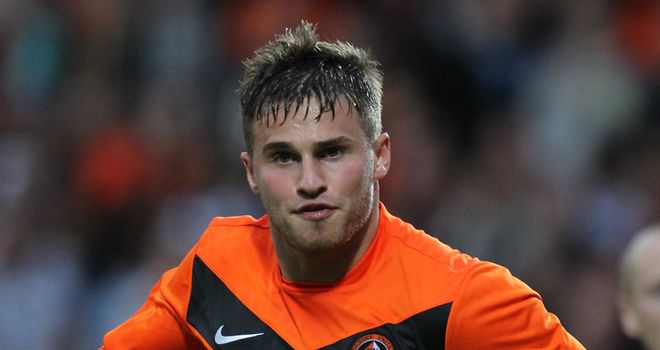 Dundee United chairman Stephen Thompson has played down Rangers' claims he did not want to sell David Goodwillie to the SPL champions.
Rangers reportedly made seven verbal bids to sign Goodwillie only to lose out to Blackburn Rovers in the race for the Scotland international's signature.
Gers owner Craig Whyte is adamant that it was United's reluctance to sell to his club which saw Goodwillie move south to Ewood Park.
He said: "We were up against a Premier League club for Goodwillie and we matched their bid but Dundee United didn't want to sell to us, which is their prerogative."
Crazy
However, Thompson claims that Rangers left it too late to make a 'great' final offer for Goodwillie and stressed he has no issues with the Old Firm giants.
Thompson said: "Their final bid was a great bid, there is no doubt about that.
"But the player was down having his medical at the time. It was absolutely crazy."
He added: "We took what we believe was the best offer for Dundee United Football Club.
"I still feel that was the best deal and so does the rest of the board.
"I don't want to get into an argument with Rangers. I have no issues with Rangers at all.
"Every club had an opportunity to come in before the deal was done and we took what we believed was the best deal for our club."