Well to miss out on Gunning
Stuart McCall admits Motherwell have been unable to match Dundee United's offer to sign Gavin Gunning.
Last Updated: 05/08/11 5:03pm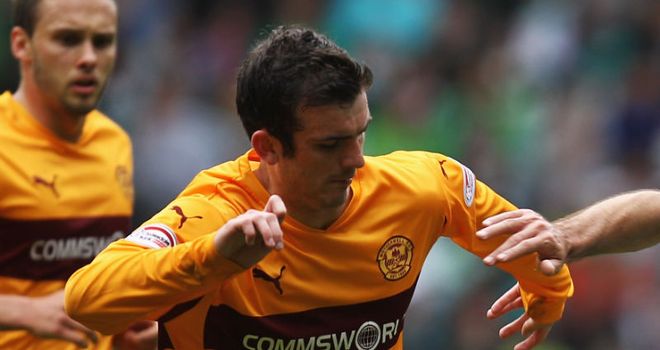 Stuart McCall admits Motherwell have been unable to match Dundee United's offer to sign Blackburn Rovers defender Gavin Gunning.
The Republic of Ireland Under 21 international spent a spell on loan at Motherwell last season and McCall has been keen to bring Gunning back to Fir Park.
He is currently negotiating his release from Blackburn after recently training with Scunthorpe United, but is now tipped to join the Terrors.
McCall had made no secret of his desire to re-sign Gunning but acknowledged United have more spending power following the sale of David Goodwillie to Rovers.
Move on
"We can't get near the package Dundee United will be offering him," said McCall.
"He's one that we would've liked to bring in but it's not in our wage structure and we will move on.
"If he had come back on loan then we would have been able to afford it, but it's a permanent deal and his wages at Blackburn are quite high.
"We couldn't pay anywhere near that last year and we can't pay anywhere near it this year.
"It happens, and the writing was on the wall in the last week with him trialling down at Scunthorpe. We'll move on and monitor a couple of situations."
Meanwhile, McCall has had to scrap a deal for a French-African striker who impressed in training after it emerged the trialist had never played professionally and compensation would be due to several amateur clubs for his development.
McCall said: "It would have been an exciting one, good value for the money we would have been paying him.
"Unfortunately, at the last minute after a lot of hard work behind the scenes, because of certain things which we weren't fully detailed about, it's not going to happen."