Carew on Blues radar
Birmingham manager Chris Hughton has confirmed an interest in former Villa striker John Carew.
Last Updated: 05/08/11 8:29pm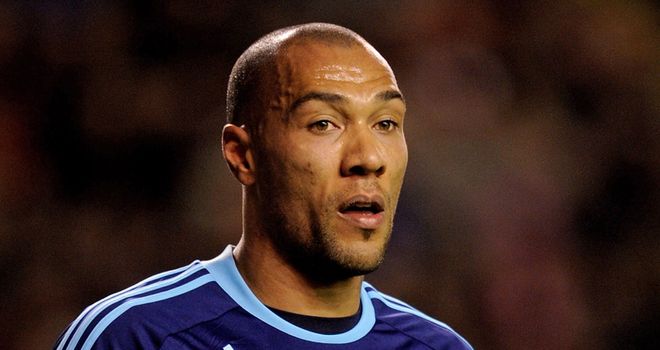 Birmingham manager Chris Hughton has confirmed an interest in John Carew, while he still hopes to hold on to key players such as Cameron Jerome and Scott Dann.
Carew has been linked with numerous clubs following his departure from Aston Villa at the end of last season, having established himself as a proven Premier League performer over the past few years.
A move down to the Championship could be a possibility and Hughton is keeping tabs on the situation.
"I think the better players who are available will always be on our radar. He will be one of numerous names on our radar," the Blues boss told the Express & Star.
Hughton is trying to assemble a squad capable of earning promotion back to the top flight after last term's relegation and accepts there were always going to be some departures.
Star men such as Dann and Jerome were tipped to move on this summer but nothing has yet materialised and Hughton is staying optimistic.
Fortunate
"I've always known we might lose some players. But what I'm also conscious of is that any player who does leave will leave on the right terms for this club.
"If that's not the case, I'll be fortunate enough to have them playing for me."
Hughton added: "At club level you have to look to achieve the best you can. The best for us now, ultimately, is getting promotion back to the Premier League.
"I think we have to have that in the back of our minds. The expectations and the challenges everyone has here needs to be very much to do the best we can.
"I do think expectations have lessened because not only of where we are, but because of the quality of the other teams and how they're spending.
"But we have to have a go."