Evra - Future is bright
Patrice Evra believes Man Utd's future is in safe hands, with a new crop of youngsters breaking through.
By Chris Burton
Last Updated: 09/08/11 9:41am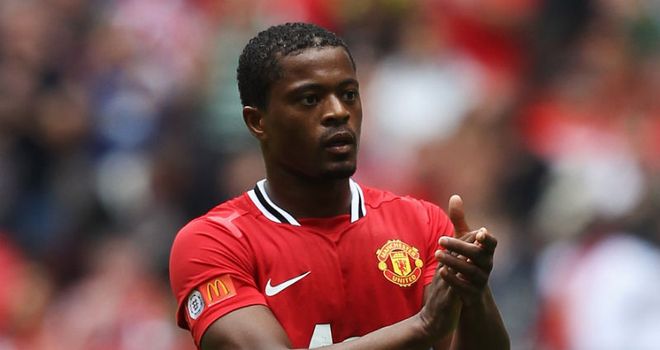 Patrice Evra believes Manchester United's future is in safe hands, with a new crop of youngsters breaking through.
The Red Devils have built their success down the years on players with promise, either spending big money on the most exciting talent available or nurturing academy stars into first-team regulars.
That policy has continued over the summer, with Sir Alex Ferguson looking to usher in another era of domestic dominance at Old Trafford.
The likes of David de Gea and Phil Jones have been snapped up, while Tom Cleverley, Chris Smalling and Danny Welbeck look set to play a more prominent role this term.
Experienced full-back Evra is delighted to see the next generation making such an impact, with Sunday's 3-2 victory over Manchester City in the Community Shield proving that they have the ability and maturity to compete at the highest level.
Fantastic
"They were very good, all the young players," the 30-year-old Frenchman said after helping United to success at Wembley.
"In pre-season they were fantastic and it's been great to welcome them into the team.
"They have to prove themselves and show they deserve to play for Man United. They are doing that and I am very happy with them.
"To bring players through is what we do here. Players like Tom Cleverley are the future.
"In order to win the league the boss is not afraid to give the young players a chance.
"He knows they can help us to win more titles. That's the Man United way. It's always been like that. The boss never waits or thinks it's too dangerous. He knows the right time to play these young players."
Respect
United will open the defence of their Premier League crown against West Brom on Sunday and Evra is convinced that they remain the side to beat in 2011/12.
He said: "We don't need to look at City or anyone else. If we want to retain our title we just have to play the Man United way and that's what we did in the Community Shield.
"I always say I respect every opponent, City, Chelsea, Arsenal, Liverpool - anyone. But the most important team will be Manchester United. It will be us. If we play the way we can, we've shown that we should win the title.
"We'll be difficult to beat. We don't worry about the rest of them, we only focus on Man United."