Verhoek returns to Holland
Dutch winger Wesley Verhoek has returned to his homeland and will not be joining Nottm Forest.
By Chris Burton
Last Updated: 09/08/11 1:50pm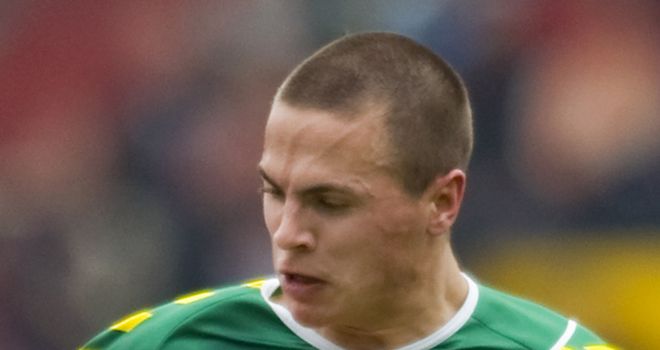 ADO Den Haag winger Wesley Verhoek has returned to Holland and will not be joining Nottingham Forest.
The Dutchman travelled to England on Monday for discussions with Forest ahead of a proposed move to the City Ground.
Reds boss Steve McClaren has been chasing the highly-rated playmaker for some time, having first been made aware of his talents during his time in charge of FC Twente.
McClaren is, however, set to face further frustration in the summer transfer market as Verhoek has had a change of heart.
He was believed to be keen on securing a switch away from his homeland, with SPL giants Rangers also known to be in the running for his signature.
Adventure
Forest leapt to the front of the queue when they had a bid accepted by Den Haag, but the Eredivisie outfit now claim that Verhoek will be remaining with them.
A statement released on their official website read: "After one day in England, Wesley Verhoek has decided that Nottingham Forest was not the adventure he thought it would be.
"He has given up on a foreign move and is hoping to stay in Holland, preferably with ADO Den Haag.
"After spending the last seven years with the club, his ties to the club are stronger than he first thought.
"The club is set to hold further discussions with him about his current situation and the future."
Forest have also confirmed that a deal has broken down, with Verhoek having pulled the plug on a switch shortly before he was due to undergo a medical.
Homesick
Reds chief executive Mark Arthur told the club's official website: "Both ADO Den Haag and ourselves are disappointed but we have no alternative but to respect Wesley's decision.
"Wesley is very close to his family and at least has made it clear now that he's not prepared to leave them and move to England.
"We would have had an even bigger problem had the transfer been finalised and he then concluded he could not leave Holland.
"He told us that although everything about the club was in his opinion fantastic, he already felt homesick and didn't think it was fair to the club or himself to proceed with the agreement.
"It's disappointing because we had agreed a deal with all parties concerned - the player, his agent and ADO Den Haag - in Amsterdam last Friday.
"I feel great sympathy for ADO Den Haag, who were expecting to receive a substantial transfer fee for the player and had also, we understand, already made a move in the transfer market to replace him."