Verhoek snubs Gers and Forest
Rangers target Wesley Verhoek will not sign for them after pulling out of a move to Nottingham Forest.
Last Updated: 10/08/11 10:03am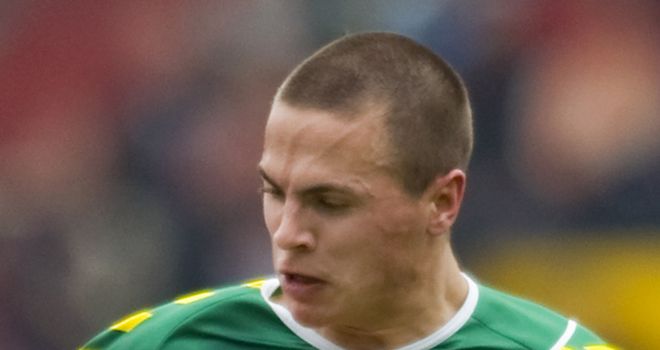 Rangers target Wesley Verhoek insisted he will not be signing for the club after dramatically pulling out of a move to Nottingham Forest.
The 24-year-old ADO Deng Haag winger has been the subject of several bids from the Scottish giants which were all rebuked.
But a move to the City Ground seemed like a formality after the Eredivisie club accepted a £2.5million offer for Verhoek who came for talks with Forest.
Verhoek, though, stunned Steve McClaren when he pulled the plug on the switch and dashed Ally McCoist's hopes of luring him to Ibrox by claiming he wants to remain Holland.
Choice
"It was a straight choice between Glasgow or Nottingham but now it will be neither," he told the Daily Record.
"I was weighing up Rangers or Forest and I asked people about Rangers and what it'd be like to live in Glasgow.
"Nottingham was even closer to Holland but now I know I wouldn't be happy here either. I just want to play in Holland for now.
"There is no second agenda and no other club involved. I'm not going anywhere else. I'm just going back to Den Haag and I'll be back at training there tomorrow.
Sorry
"I'm sorry to all the people I have let down."
Meanwhile, Rangers look set lose out on another target, Anderlecht's Roland Juhasz after the club turned down a £3.5 million offer.
Anderlecht's director of football Herman van Holsbeeck said: "There's a difference between what we want and what Rangers have offered, so we have no agreement."