Neville - We'll miss Coleman
Everton skipper Phil Neville expects 'warrior' Seamus Coleman to make a speedy recovery from injury.
Last Updated: 10/08/11 3:58pm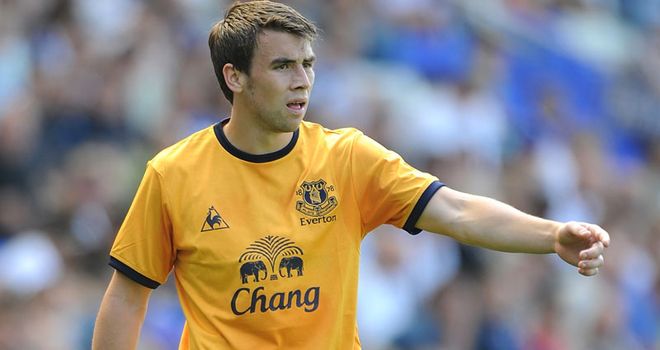 Everton captain Phil Neville has backed "warrior" Seamus Coleman to make a speedy recovery from injury.
The 22-year-old right-back suffered a torn ligament in his ankle following a mistimed tackle from Villarreal's Carlos Marchena during Friday's 1-0 defeat at Goodison Park.
But Toffees skipper Neville is more than confident that the determined Irishman has the right attitude to come back better than ever and can put his injury setback behind him.
"Everyone knows what I think of Seamus, he's a fantastic character and a great person to have around the place," the 34-year-old told the club's official television station evertontv.
Respect
"We have a real strong bond, we take the mickey out of each other but there's a real respect between us both, I respect him just as much as he respects me.
"He'll be missed over the next couple of weeks, we wish him a speedy recovery and hopefully the scans and the treatment are good.
"With the attitude he has, he'll have no problems coming back fully fit.
"He's a real warrior and someone you'd like to go to war with - I'll personally miss him and I know the team will."
Neville will embark on his 17th consecutive season in the Premier League as he leads Everton out against Spurs at White Hart Lane on Saturday.