Young - We'll be England lions
Ashley Young believes Man Utd's crop of young players could become the core of the England team.
Last Updated: 10/08/11 4:58pm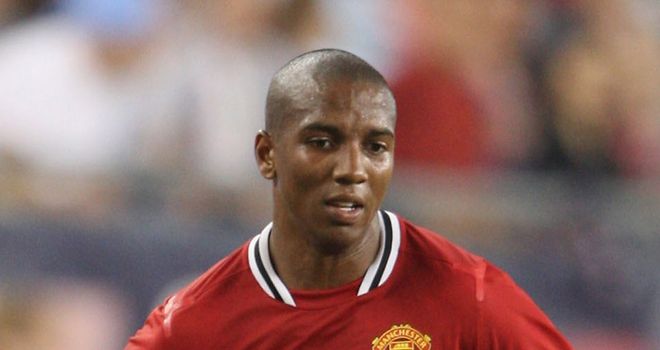 Ashley Young believes Manchester United's current crop of young players could become the core of the England team.
Tom Cleverley, Chris Smalling, Phil Jones and Danny Welbeck were all on show for the Red Devils in their dramatic Community Shield win over Manchester City.
That led to comparisons to Sir Alex Ferguson's 'Class of '92' with the likes of David Beckham, Paul Scholes, the Neville brothers and Nicky Butt bursting on to the scene and becoming regulars internationally.
And despite being a few years older, United's new recruit Young believes he can also be a major influence in the England set-up along with his new team-mates.
"Maybe it could be the core of a new England team," said the 26-year-old winger.
"I am sure the manager has bought players who are coming through in order to add to the youth we already had.
"After Patrice (Evra) went off (in Sunday's victory over City) I was the oldest player on the pitch at 26.
Winning mentality
"It is nice that the players who are coming through are getting that winning mentality and already have a medal that sets us up for the season."
Young admitted making the £16million summer switch from the Midlands to Manchester was an easy decision particularly because of Ferguson's determination to win trophies.
"He has that aura about him," he said.
"He instils a winning mentality into you right away.
"When you look at his history, for him to come knocking on your door, it was a no-brainer for me to go there. You want to do well for him."
Asked what were the United chief's first words to him, Young replied: "He said it was going to be a challenge. But I challenge myself. I want to be a top player."