Speed laments costly errors
Wales coach Gary Speed has warned his players that they cannot keep making 'sloppy' mistakes.
Last Updated: 11/08/11 7:59am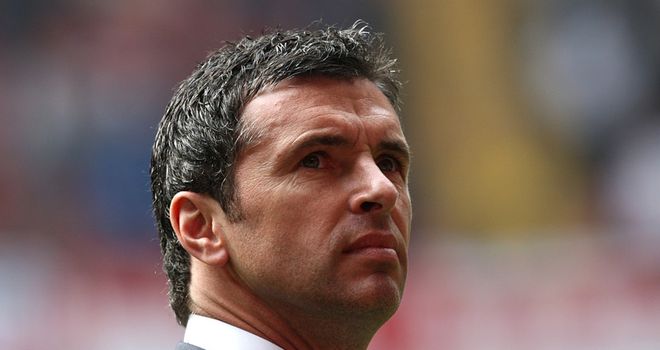 Disappointed Wales coach Gary Speed has told his players that they cannot keep making 'sloppy' mistakes following their 2-1 defeat to Australia.
Tim Cahill struck just before half-time and Robbie Kruse doubled the lead for the Socceroos as Wales' only response came from substitute Darcy Blake in the final minutes of a match where very few chances were created by the hosts.
Speed was unhappy with the manner in which the goals were conceded and made comparisons with Wales' 2-0 defeat to England back in March.
"I was disappointed with the first-half, I thought we'd progressed a bit more than what I saw. It was sort of a carbon copy of the England game, I think we made the same mistakes we did against England. I thought we'd moved on from that, so that was really disappointing," he told Sky Sports.
"In the second-half we gave it a go and played a lot better. In that respect from the England game we've progressed because we've scored a goal.
Sloppy
"The lads were sloppy in the first-half and I've just told them so.
"We've got a lot of hard work to do, there's no doubt about that, but I feel I've got the players and I think they've got the attitude to do it.
"We need to get the ball into areas where we can create chances. At the moment we're not doing that and that's the next step, that's what we're working on.
"You can't give two goal leads to teams like Australia or England, however poorly you might play you've got to try and stay in the game."