Cahill backs postponement
Tim Cahill believes the Premier League should postpone this weekend's games if it helps the emergency services.
Last Updated: 11/08/11 10:21am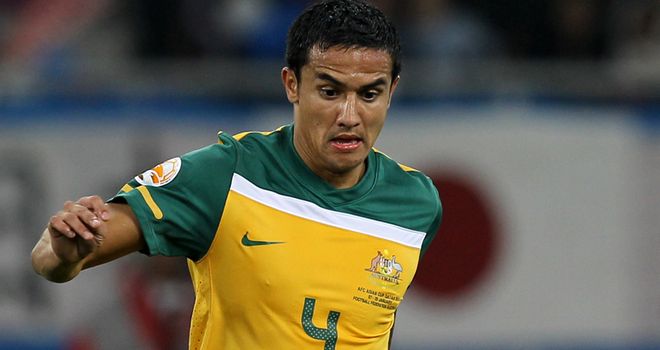 Everton midfielder Tim Cahill believes the Premier League should postpone the opening round of games if it helps the emergency services deal with the riots currently engulfing England.
The police are battling to restore order in city centres across the country after successive nights of rioting since the weekend.
England's friendly with Holland at Wembley as well as five midweek Carling Cup matches have already been called off with emergency services stretched.
A meeting between the police and the Premier League is to take place on Thursday afternoon to decide whether the opening set of matches - particularly those taking place in the capital - should be postponed.
Cahill believes the games should be rearranged in order to offer support to those seeking to keep the streets safe.
"We could only play for the right reasons. The main thing is, you have to think about the police who are working day in, day out," said Cahill, who netted the first goal for Australia in their 2-1 win over Wales in Cardiff on Wednesday night.
"The ambulance, the firemen - they are human beings. We need to reward them, people need to help them.
"For us if we have to sacrifice an extra week at the end of the season to finish off the games, then so be it.
"For me, being in England for 14 years now, it's important that everyone pulls together and make sure we get back together again.
"You have to make sure no-one gets hurt."