Heitinga accepts decision
John Heitinga admits it's frustrating to have two of his games postponed this week, but fully backs the decision.
Last Updated: 11/08/11 5:05pm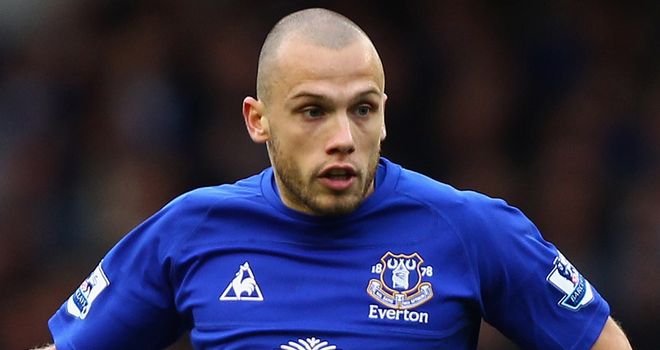 Everton defender John Heitinga admits it has been frustrating to have two of his games postponed this week in the wake of civil unrest in England, but fully backs the decision.
The 27-year-old was included in the Holland squad for their friendly with England at Wembley on Wednesday, but following days of riots across the capital, the game was cancelled on safety grounds.
It was then revealed on Thursday that due to extensive damage on Tottenham High Road near White Hart Lane, Everton's opening day clash with Spurs was postponed.
Heitinga confesses it has been bizarre preparing for two games that never took place, but he agrees it was the right thing to do.
Strange
"It has been a strange week. On Monday morning we were in camp training with the national team and then on Tuesday after breakfast we heard the game was cancelled," Heitinga told Everton's official website.
"I wanted to play at Wembley against England but if you look at what is happening it is not good and hopefully it will be better soon.
"Everybody was looking forward to the Premier League starting and it was disappointing that this game was also cancelled.
"We understand the decision. We have to let the police do their job and I hope everywhere is quiet and there's no more damage.
"We are professionals and the most important thing is that everything is quiet and good in the city centres of England."