Fergie happy with youngsters
Man Utd boss Sir Alex Ferguson is not desperate to sign Wesley Sneijder because of the likes of Paul Pogba.
Last Updated: 12/08/11 10:47pm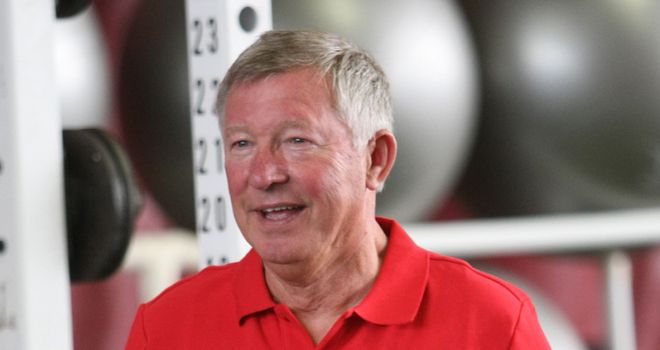 Manchester United manager Sir Alex Ferguson is not desperate to sign Wesley Sneijder because he wants to give rising stars such as Paul Pogba the chance to prove their potential.
The Old Trafford boss has maintained a consistent stance on Sneijder since he flew out to the USA at the start of his club's three-week tour, namely he was not interested in a deal.
There has been evidence to the contrary, with chief executive David Gill hinting there had been discussions at some stage, Sneijder claiming there had been unofficial talks and Ferguson himself being quoted as saying it was make-your-mind-up-time for the Dutchman, even if the United boss distanced himself from that demand.
However, ahead of his side's opening game at West Brom, Ferguson highlighted the faith he has, not only in the youngsters who dazzled at Wembley in last Sunday's Community Shield, but also in Pogba.
"The young boy Pogba is showing great promise," said Ferguson. "We are quite positive about him.
"If we hold him back, what is going to happen? He will leave in a couple of years' time when his contract has finished.
Opportunity
"We have to give him the opportunity to see how he will do in the first team.
"He has great ability. He has the physique and athleticism. He is a possibility.
"We have Darren Fletcher to come back and Michael Carrick tends to develop more from November onwards, so when you take that roll call of players, I am not looking to add to it."
Not that Ferguson is scared of reminding his inquisitors about the statements he has been making.
"I have been saying it for weeks," he said. "Everyone has been writing differently. We are just carrying on with our business.
"You can forget anyone you like. I am happy with the young players I have got."