Roy hopeful on Odemwingie
Roy Hodgson is hopeful that Peter Odemwingie will sign a new contract after West Brom rejected an offer from Wigan.
Last Updated: 13/08/11 11:15am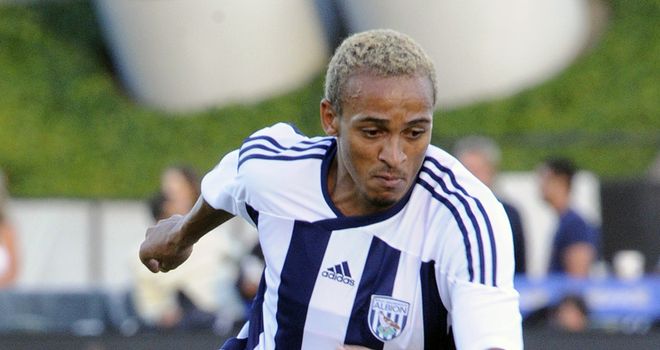 West Brom manager Roy Hodgson is hopeful that star striker Peter Odemwingie will sign a new contract after the club rejected an undisclosed bid from Wigan.
There has been plenty of interest in the Nigeria international this summer after he scored 15 Premier League goals in just 32 appearances last season.
Albion have made it clear they want Odemwingie to stay and Hodgson would be 'very disappointed' if the former Lokomotiv Moscow man left for the Latics.
Hodgson insists West Brom have made an 'extremely good' offer and he is of the understanding that the deal on the table is not far from what the striker wants.
Hopeful
"There is a lot of hope. Peter has been made an extremely good offer, there's no question of that," said Hodgson.
"In the discussions, from what I understand, I don't think there's a major difference between what we're offering and what Peter would like.
"We believe Peter is very much a part of our set-up and I think he's happy here. We certainly appreciate him and it's important to be somewhere you're appreciated.
"I'll be very disappointed if he left us. We owe him a debt but to some extent he owes the club a debt because we were the club that gave him a chance."