Brown keen to climb table
Wes Brown is confident Sunderland can crack the 'top six or seven' of the Premier League table following a raft of signings.
Last Updated: 13/08/11 12:09pm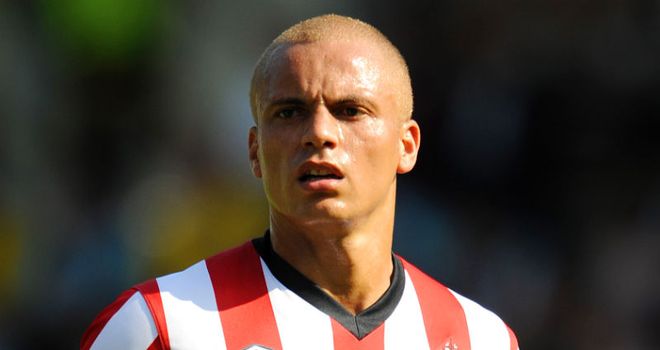 Sunderland new-boy Wes Brown is confident the Black Cats can crack the 'top six or seven' of the Premier League table following a raft of summer signings.
Steve Bruce has been one of the busiest managers in the transfer market over the past couple of months, bringing 10 new recruits to the Stadium of Light.
Brown is among those fresh faces, having ended a 15-year stint at Manchester United to make the move to Wearside.
And the 31-year-old defender believes Bruce's new-look Sunderland side have what it takes to move up the standings following last season's 10th-placed finish.
Change
"If you look at history, it always turns out that the top six or seven each season are pretty predictable," Brown told The Independent.
"We have to change all that. With a few more wins than last season, we have a chance of doing just that."
He added: "The gaffer has gone out and thought about what he's going to do. He's strengthened things, no one can complain about that.
"I'm sure the fans are delighted with what they've seen, but now it is up to us to put it all together and get going as a team."
The defender is poised to make his Black Cats debut at Liverpool on Saturday afternoon and knows as an ex-United player he will face some stick from the Anfield crowd, while manager Bruce, who left Old Trafford some 15 years ago, remains a target.
But Brown says the abuse only serves to spur him forward, adding: "Of course there will be stick from the fans. I'm sure the manager will get a bit as well.
"To be honest, I like it, as it just drives me on and gets me going. The more I get, the better as far as I'm concerned. It makes you play harder."
Experience
Former England defender Brown, who turns 32 in October, hopes he can use his experience to help the younger members of Bruce's set-up.
"There are a lot of young lads in this squad, but even at United, I was still one of the oldest, so I'm quite used to having younger team-mates around me," he said.
"You won't see me shouting, ranting and raving but I talk a lot on the pitch and we've done a bit of that pre-season.
"Hopefully, I can bring my experience and talk the younger lads through games, although not necessarily a Roy Keane, rollocking them."