Obertan delighted with debut
Newcastle United winger Gabriel Obertan was delighted at his side's 0-0 draw with Arsenal.
Last Updated: 15/08/11 5:23pm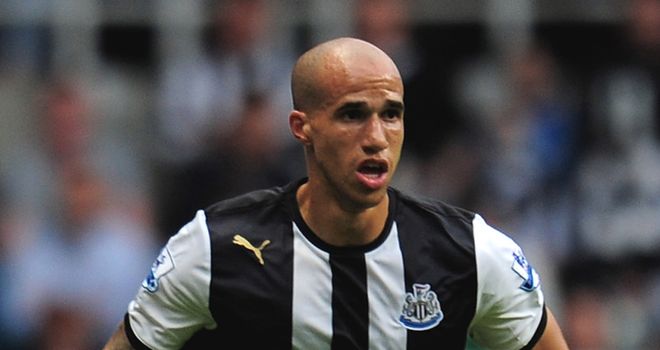 Gabriel Obertan was delighted to make his debut for Newcastle United in their 0-0 draw with Arsenal in the Premier League on Saturday.
Obertan, signed from Manchester United only last week, came on at the start of the second-half at St James' Park and gave a good account of himself.
The 22-year-old winger joined United from Bordeaux in 2009 but failed to establish himself in two seasons at Old Trafford.
However, Obertan is now relishing the chance to get more playing time for the Magpies and says that he is ready to play in any position just to get on to the pitch.
"It was great, but we could have done better," the Frenchman told the Evening Chronicle. "They were down to 10 men. We're still happy with one point.
Important
"It's important to grab something from the big teams, but a win would have been better.
"I was relieved. Last season especially was a bit frustrating for me, and it just felt good to be on the pitch for 45 minutes, and to enjoy my football."
Obertan added: "I'll give my best on the pitch, and as long as the club gets results, I'll be happy.
"If I need to be defending more, or whatever, I'll do it. The last season was quite frustrating, so I'm up for anything on the pitch."
Newcastle's next game in the Premier League is the Wear-Tyne derby against Sunderland at the Stadium of Light on Saturday.