Reo-Coker blasts pundits
Bolton midfielder Nigel Reo-Coker has blasted football experts for claiming that they will struggle.
Last Updated: 16/08/11 4:46pm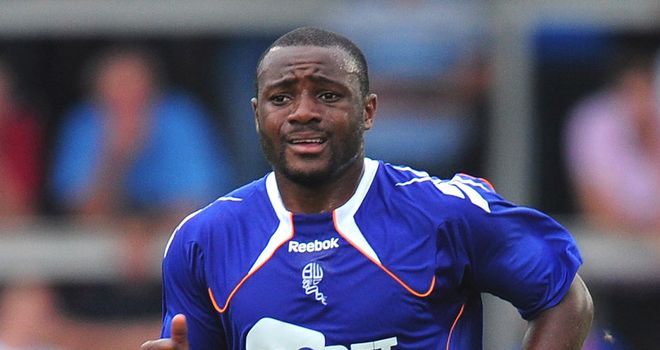 Bolton Wanderers midfielder Nigel Reo-Coker has blasted football experts for claiming that they will struggle for survival in the Premier League this season.
The Trotters finished 14th in the league in the 2010-11 campaign but started the new season with a comprehensive 4-0 away victory over Queens Park Rangers on Saturday.
Reo-Coker, who joined Bolton from Aston Villa on a free transfer this summer, has now hit back at the club's critics and believes that football pundits must make more sensible comments.
"Everyone nowadays seems to be a footballing expert, without having spent any time on the training ground or in and around the clubs they are having an opinion about," he told The Bolton News. "They don't know anything about the mentality of the team or the players.
"I don't really read the papers, if I'm honest, but the manager (Owen Coyle) made a quick reference to it, and it doesn't apply here.
"Before I got here Bolton Wanderers were an established Premier League club and a fixture that not many clubs wanted to play because they are always hard to beat, set in their way and go out to win football matches."
The 27-year-old is also delighted with Bolton's start to the season but warns that, although their convincing performance at Loftus Road will certainly inflate their confidence, they need to keep their feet on the ground.
"It's a fantastic start," enthused Reo-Coker. "My own personal attitude is regardless of what position you are in, it's important how you set yourself.
"The moment I met the manager you could see his goal was to win games, not set out his stall to be defensive. We play to win and we showed that against QPR.
"It's an old school attitude. You go out there to win but you've got to earn the right.
"It's great for confidence but you can't let it sink too deeply. The Premiership is a marathon, not a sprint.
"It's great to start with a win but there's obviously a long way to go."