Mikel - I chose to play
John-Obi Mikel admits he chose to play in Chelsea's first match of the season against Stoke.
Last Updated: 16/08/11 7:44pm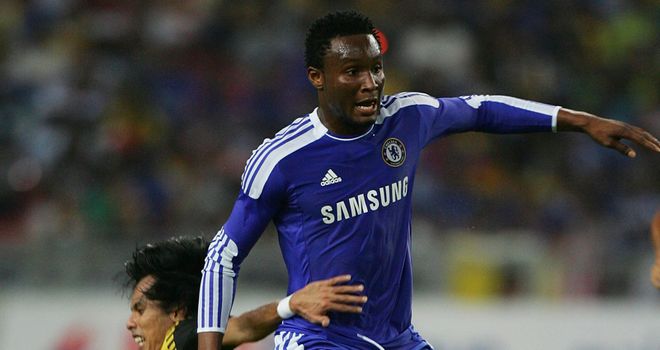 Chelsea midfielder John-Obi Mikel admits he chose to play in the club's first match of the season against Stoke despite being told his father had been kidnapped.
The Nigeria international has been through personal trauma after Michael Obi failed to return home from work in his homeland over the weekend, and has yet to be found.
Mikel concedes that he considered not playing after being made aware of the situation on Saturday, but a talk with his family eventually led to his decision to appear at the Britannia Stadium in their goalless draw on Sunday.
"I was actually in having a massage when the manager (Andre Villas-Boas) sent for me," Mikel said.
"I went to his office, he said, 'There is a situation, your dad is missing'.
"I didn't know about it, obviously. My family didn't want to tell me until after the game."
Shocked
"I was shocked, (Villas-Boas) asked me what I wanted to do, did I still want to go to the game. I told him I needed a couple of hours to speak to my family and my agent.
"I told him I would like to play the game because I wouldn't want to let my team down, let the club down and obviously let my family down. I think if I didn't play that game, my mum would be very sad with me.
"I spoke to my mum before the game and she told me to go out there and be strong.
"I don't think my team-mates really know about it at the moment," he added.
"I told (Didier) Drogba about it today and before the game I told Kalou because he is a very good friend.
"But I didn't want everyone coming to me saying, 'I'm sorry, I'm sorry'. I just wanted to get on with it."