Milijas challenged by McCarthy
Wolves manager Mick McCarthy has warned Nenad Milijas he won't find it easy to recover his place in the team.
Last Updated: 17/08/11 1:09pm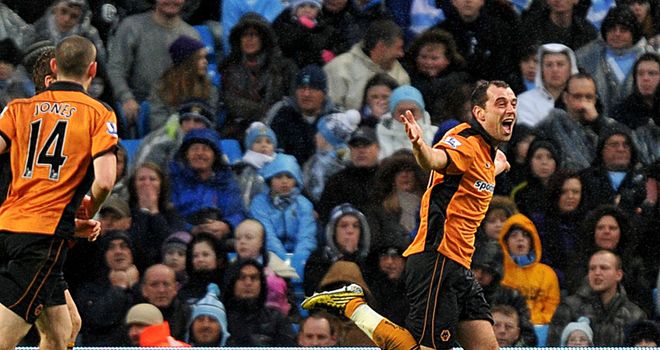 Wolverhampton Wanderers manager Mick McCarthy has warned Nenad Milijas that he will not find it easy to recover his place in the starting line-up.
The Serbian playmaker was an unused substitute in Wolves' 2-1 away victory over Blackburn Rovers in the Premier League on Saturday.
It followed a disappointing end to last season for Milijas, who could make just two appearances in the final nine matches.
This campaign the 28-year-old appears to have lost his place in the first XI to Jamie O'Hara, and although McCarthy understands the player's frustration, he is not ready to compromise.
"He's got to be happy (on the bench)," the 52-year-old told the Birmingham Mail. "It's a case of having to be.
"If he's in my squad of 25 when the transfer window shuts on September 1, then it's called Hobson's Choice.
"I expect them all to be like that - not just 'Ned', but all of them. They want to play - I had ten unhappy fellows on Saturday after I picked the team. Then I picked the subs and there are others who are unhappy.
"But unless I can have a squad of 25 on the bench, I'm never going to please everyone. I have to do what I think is right and if we win games, then not a lot can be said about it."
'Footballers aren't daft'
However, McCarthy assured Milijas that he will get his chance should he continue to show commitment and effort in training.
"Footballers aren't daft - Nenad saw how well Jamie played when he came in and saw the goals he scored last season," he said. "Ned knows he has to be at his best to get in the team.
"If Jamie gets injured or suspended, or I change the team, he has to play to his optimum.
"And the only way any of them can do that is by training properly and doing everything right. He's doing that and so is everyone else."
Wolves continue their Premier League campaign with a home encounter against Fulham on Sunday.