Lukaku finalises move
Belgium international Romelu Lukaku has finally completed his move to Chelsea from Anderlecht.
Last Updated: 18/08/11 2:57pm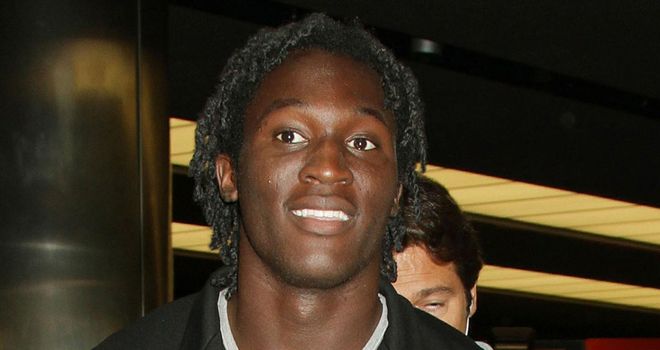 Romelu Lukaku has finally completed his move to Chelsea from Anderlecht.
The 18-year-old has arrived for an undisclosed fee believed to be around £20million, and has been handed the number 18 jersey.
The Belgium international, a Chelsea fan, is delighted to have made the move to Stamford Bridge.
"It's a dream come true," he told the club's official website.
"I dreamed to play here since I was 10 years old, thinking about shaking hands with all those players like John Terry and Frank Lampard and Didier Drogba, it's amazing to arrive here in a big club with big ambition.
"It was just what I was searching for."
Improve
Lukaku has been labelled the 'New' Drogba, and he is looking forward to learning from the Ivory Coast international.
"We have similar playing styles, but I am also very fast. I want to learn off him how it is to play here at the Bridge and how to prepare for games," he continued.
"I can also learn off the other strikers and experienced players in the squad. I think if you are clever on and off the pitch you will get accepted and that's what I want."
Lukaku insists he knows he has to work hard to get a chance in the first-team.
"First of all I just want to learn and train as much as possible to improve myself and show the coach that when he needs me I am ready," he said.
"Then I hope to make minutes for the team and be helpful for the team, because the team is the most important thing. If you think positively about the team it will be positive for you."