Vidic blow for United
Nemanja Vidic will now be sidelined for up to five weeks, but Rio Ferdinand will return quicker than anticipated.
Last Updated: 20/08/11 7:51am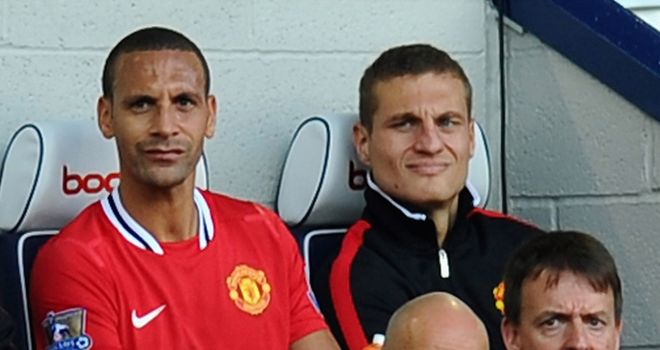 Manchester United captain Nemanja Vidic is now expected to be sidelined for up to five weeks, but defensive partner Rio Ferdinand will return quicker than anticipated.
The experienced centre-halves were both forced off with injuries during the second half of United's 2-1 win at West Bromwich Albion last weekend.
Vidic was initially only thought to be out for a fortnight with a calf problem, while Ferdinand was facing six weeks out with a hamstring injury.
However, those roles have now been reversed, with Vidic absent for another month and Ferdinand in contention to return against Arsenal at the end of August.
Amazing
"Last week we thought Rio's hamstring would have him out for six weeks and with Vidic, we thought it was just a nerve problem. That's reversed itself," said United boss Sir Alex Ferguson.
"Vidic has got a calf muscle injury, which means he'll be four to five weeks. It's longer than we thought. Meanwhile, Rio's injury isn't as bad as we thought and he could be ready for our game against Arsenal.
"I don't think he'll be ready for Monday. It's amazing how circumstances can change in a few days."
Meanwhile, Patrice Evra could return from injury for United's game against Tottenham Hotspur on Monday, while Rafael, Javier Hernandez, Antonio Valencia and Darren Fletcher are all at various stages of their recoveries.
Experience
Ferguson added: "Rafael has had an operation [on his shoulder] this week and will be out for 10 weeks. It was a freak injury really. He won a tackle [in training], stumbled and fell on his shoulder.
"Patrice is back which gives us experience. Chicharito is back training and doing very well as is Valencia who will play in the reserves next week.
"When will we bring Chicharito back? It depends. From a medical point of view, considering he had a concussion before, we have to decide when is the best time to bring him back.
"Darren Fletcher had a game the other night, so he's back and doing well. He'll play maybe one more game in the reserves and then should be ready for the first team. So there are a few there, but they're all on the mend, we hope."