McCarthy holds no grudge
Danny Murphy has apologised for criticising Wolves, but Mick McCarthy claims his words helped to tarnish the image of the club.
Last Updated: 19/08/11 5:05pm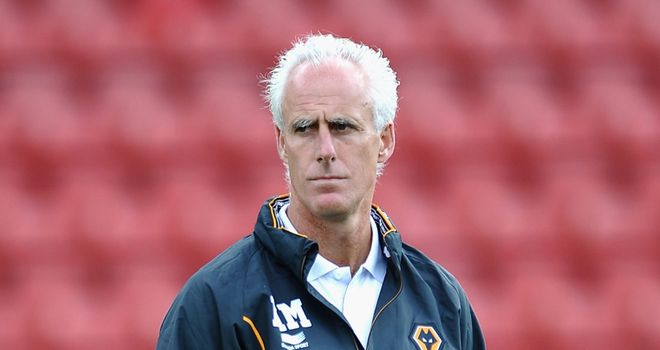 Danny Murphy has apologised for criticising Wolves, but Mick McCarthy claims his words tarnished the image of the club in the eyes of some sceptics.
Fulham midfielder Murphy was among those to question Wolves' approach to the game last season, after seeing team-mate Bobby Zamora suffer a broken leg in a meeting between the two sides.
His words, when added to those of others, saw McCarthy's men earn a reputation as an aggressive team that were prepared to push the boundaries of what is acceptable.
Wolves always claimed that they were being cast in an unfair light, with a couple of unfortunate incidents having conspired against them.
Murphy has now accepted that he was in the wrong, offering his apologies to McCarthy ahead of Fulham's clash with Wolves on Sunday, but the men from Molineux are still trying to shake off their bully-boy tag.
McCarthy said: "I have had an apology from Danny Murphy before the last game.
"So there is no agenda there. I think he is a good player. I like Danny Murphy, I always have and he apologised for his comments.
Fuelled
"When people say things publicly then I think that apology should be in public as well. But he apologised before the game.
"And I certainly don't think what happened last season was anything to do with Fulham in general. That was fuelled by the Newcastle game here and then poor old Bobby Zamora gets a broken leg.
"As we all know, and it has been well covered, it was a good tackle.
"What I felt a little annoyed about is that a lot of other people ran with that, whether it be other teams, players, coaches, managers, fans, they were using it and it did affect us.
"We had a spell where we didn't put a tackle in because I thought we were scared of getting booked.
"We were wrongly labelled and it was a bit unjust. It was nothing to do with Fulham. It was a general thing that went through the league and people were using it to glean an advantage."