Taylor - Team spirit high
Ryan Taylor insists team spirit at Newcastle United is sky high despite a number of off-field problems.
Last Updated: 21/08/11 4:27pm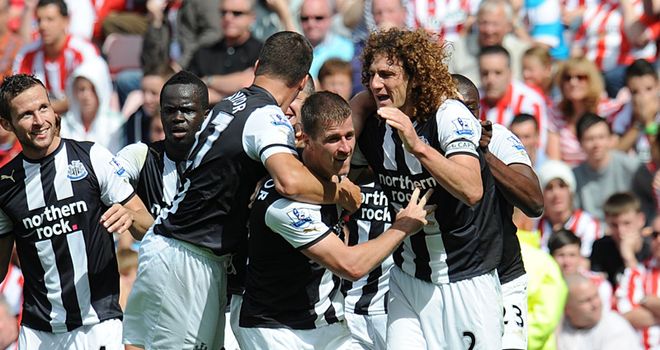 Newcastle United utility man Ryan Taylor insists team spirit at the club is sky high despite a number of off-field problems.
It has been a positive start to the new campaign for the club on the back of their ill-fated pre-season trip to the United States, the loss of Jose Enrique to Liverpool and inspirational skipper Kevin Nolan along with the furore which has surrounded the club's approach to recruitment this summer.
Newcastle followed up their hard-fought point at home to Arsenal by claiming a 1-0 success in the Wear-Tyne derby on Saturday thanks to Taylor's free-kick against The Black Cats.
Taylor admits things have been a little unsettled off the field over the summer, however, he insists they are a tight unit on the pitch with everyone working hard for each other.
Unit
"We have had a few problems off the pitch, but when we are on the pitch, we are a unit, we are a team and everyone looks after everyone," commented Taylor.
"We are all good friends in the dressing room and it just showed on Saturday what spirit we have in the team.
"There have been some great goals in this game in the past and to go down as a goalscorer in it, it's a great moment for me."