Dalglish accepts Carroll blame
Kenny Dalglish has taken responsibility for Andy Carroll's disappointing start to life at Liverpool.
Last Updated: 23/08/11 10:26am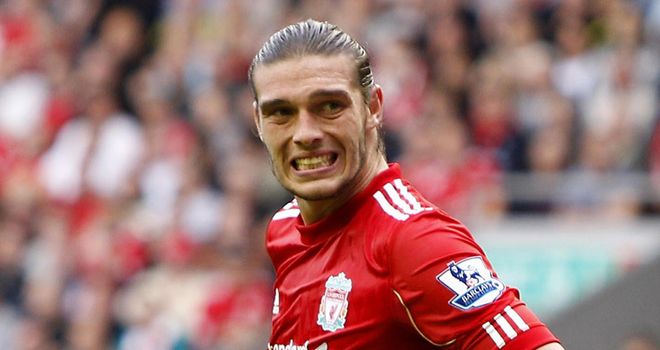 Liverpool manager Kenny Dalglish has attempted to deflect responsibility away from Andy Carroll after the £35million man's disappointing start to life at Anfield.
The former Newcastle striker moved to Merseyside in a record-breaking January deal, but arrived with a thigh injury and later picked up a knee problem.
Dalglish has admitted he was at fault for rushing Carroll into action and the England international was clearly not fit when debuting as a substitute in March's 3-1 win over Manchester United.
But Liverpool's boss thinks the time to judge the 22-year-old, who has scored only two goals in 11 appearances, will be when he is 100 per cent.
"Andy's fitness is an improvement since last season, because he was never really fit when he came here," said Dalglish.
"We pushed him in probably earlier than we should have last season and it wasn't particularly fair on him.
Ammunition
"We were a wee bit unkind on him and asked a bit too much of him. This season he certainly looks a lot fitter.
"Andy is just 22. Every time he'll play, people will ask if that's the best he can be. But you never stop, you always want to improve.
"The best time to judge him will be when he's fully fit."
Meanwhile, Jose Enrique has pledged to work with Stewart Downing to provide Carroll with all the ammunition he requires.
"I'm hoping we can provide some good service for Andy, who is a great English centre-forward. In the air, he is the best I have ever seen - almost unplayable," said Carroll's former Newcastle team-mate.
"When the game is maybe a little bit frustrating, because you can't score a goal, you can cross to him and he can score from anywhere. Andy was brilliant like that at Newcastle."