Bruce hopes for O'Shea boost
Steve Bruce is ready to hand John O'Shea his Sunderland debut, and hopes the defender will offer his side a boost.
Last Updated: 25/08/11 3:46pm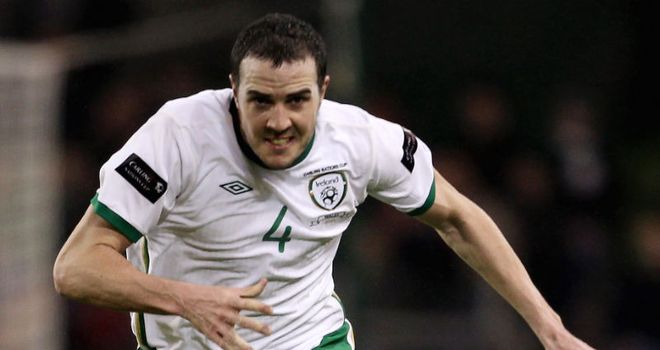 Steve Bruce is ready to hand John O'Shea his Sunderland debut and hopes the experienced defender will offer his side a timely boost.
The versatile Irishman has been sidelined since picking up a hamstring injury in pre-season.
That setback was suffered shortly after completing a £5million switch from Manchester United and has prevented O'Shea from making the immediate impact he was hoping.
He will, however, be in contention for a starting role at Swansea on Saturday and Bruce is ready to hand him his Black Cats bow.
With Sunderland having come unstuck against local rivals Newcastle last weekend, and then crashing out of the Carling Cup to Brighton in midweek, Bruce is hoping a fresh approach will breathe new life into his underperforming side.
He told the Evening Chronicle: "I was toying with playing John at Brighton, but he'd only been in training for four days.
Experience
"We'll need his experience at Swansea and it'll be a big boost to the team. He's someone who I know will be able to handle the situation.
"You can see his influence straight away after he's joined in training. It's huge.
"He's worked like a beast to be fair. He's been at the training ground from 9am every day. His sheer professionalism is excellent and that's why he's been at the top for so long."
Bruce added: "He'll be fine to play against Swansea, he's the type of player who won't need a game beforehand.
"His physical welfare is very good, but you're always a bit worried with a hamstring. He's done everything right, though.
"I needed to give him ten days of training, and hopefully he'll be in a position to play against Swansea."