Fergie backs Nasri sale
Sir Alex Ferguson says Arsenal were 'sensible' to sell Samir Nasri, but Harry Redknapp feels the midfielder moved for money.
Last Updated: 27/08/11 10:04am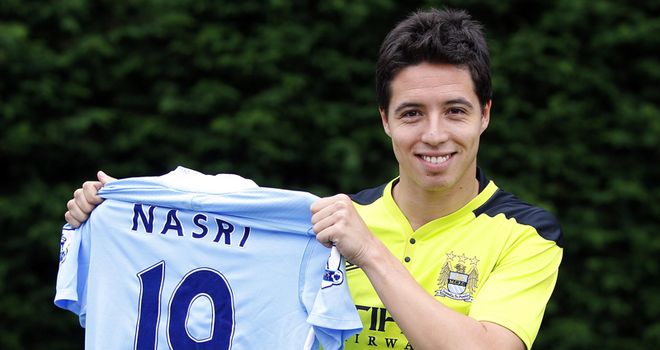 Sir Alex Ferguson believes Arsenal were 'sensible' to cash in on Samir Nasri, but Harry Redknapp feels the midfielder has joined Manchester City for money.
Nasri finally resolved his future earlier this week after the Gunners accepted City's £24million offer for a player who was in the final year of his contract.
The loss of Nasri, so soon after Cesc Fabregas left for Barcelona, has led to criticism of Arsene Wenger and the extent of the club's ambition.
However, ahead of the Gunners' trip to Old Trafford on Sunday, Manchester United manager Ferguson has backed the decision to sell the France international.
Inevitable
"We are all in the same boat," said Ferguson.
"When a player gets to the last two years of his contract you have an issue. One: you persuade him to sign a new contract. Two: he doesn't want to sign a new contract. Three: When he gets to that last year it is almost inevitable you have a problem.
"We have had issues at times with players getting into the last year. We are not alone.
"When a player is not going to sign a contract you can threaten to keep him for another year and not get anything for him or capitalise and get the money.
"It is sensible to take the money."
The Red Devils were also linked with a move for Nasri, who has stated that the chance to win trophies was the key factor behind his decision to join Roberto Mancini's side.
But Tottenham manager Redknapp, whose team host City on Sunday, feels the financial rewards on offer at the Etihad Stadium were a greater incentive for Nasri to move.
"I don't believe that, no. He could have gone to Man Utd," Redknapp said.
"He wanted to go to Man Utd, that's what I heard. But then Man City came in and offered him more money again so he went to Man City. That's how it goes. It's just a shirt and off we go."