Mixed emotions for Rodgers
Brendan Rodgers admitted to having mixed emotions after seeing Swansea draw with Sunderland.
By Soriebah Kajue
Last Updated: 27/08/11 10:20pm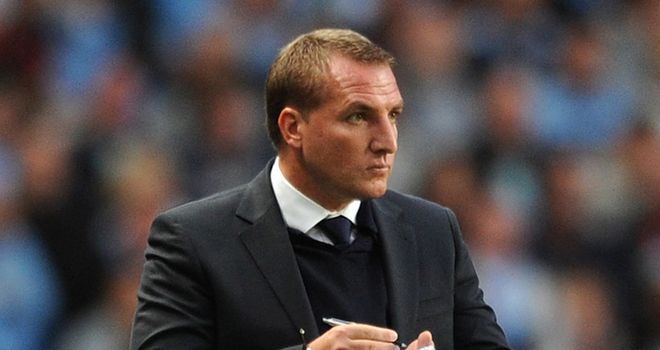 Brendan Rodgers admitted to having mixed emotions after seeing his Swansea team held to a goalless draw with Sunderland.
The Swans are still awaiting their first goal and win after promotion as they created a string of chances in this game.
Rodgers, however, did seek to extract the positives from their display but when asked afterwards if he was pleased or frustrated with the result, he found it hard to state which one.
"A little bit of both," he told Sky Sports.
"But I thought it was a fantastic game, and it proved that we can compete at this level. It's two clean sheets from three games now against decent opposition.
Lady Luck
"I think if we just have a bit of Lady Luck we can get that finishing touch to a great bit of front play and creativity.
"It's certainly one of the things that you need in this league is that persistence and perseverance, and obviously we showed a lot of character in the game today.
"Sunderland have some wonderful players even if their last couple of results haven't been what they wanted.
"They went away to Liverpool and got a result, so for us it was a great indicator today and a look to see if we can really compete at the level and I think we showed that we can."
Danny Graham, however, will no doubt feel he should have done better with the opportunities he had in the game.
Missed
The striker missed a header from seven yards when he was unmarked in the area but Rodgers was happy with the doggedness that they showed.
"We had five shots on target today and we just missed out on a little bit of luck to get the finishing touches," he added.
"I think that will come. The most important thing is that our confidence level is high and we looked to get on the ball and Sunderland played well as well.
"Steve (Bruce) is a terrific manager and like I said they had exceptional players up front, players that can give you a problem and did so today."