Bruce wants a striker
Steve Bruce believes Sunderland's lack of killer instinct against Swansea highlighted their need for a striker.
By Soriebah Kajue
Last Updated: 27/08/11 10:21pm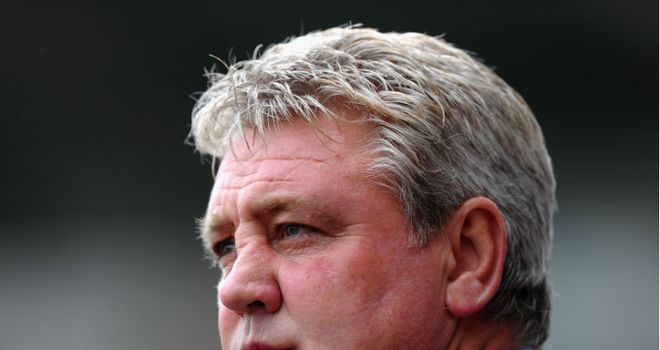 Steve Bruce believes his side's lack of killer instinct in front of goal against Swansea highlighted Sunderland's need for a striker.
The Black Cats played out a goalless draw at the Liberty Stadium against the newly-promoted Welsh outfit.
It is common knowledge that Bruce is on the lookout for a new striker despite signing 10 players this summer for his team.
But after this latest display of profligacy, the Sunderland chief has made a new striker even more of a priority.
Frustrated
Bruce told Sky Sports: "We are frustrated, when you come away from home and create the chances that we have - and it doesn't happen that often in the Premier League - what we need to do and what has cost us, this week in particular, is the ability to stick it in the back of the net and make the right choices.
"So many times we made the wrong choice today when we got people through. For instance, late in the second half, Asa should just roll it across the box and Connor Wickham has a tap in. But unfortunately the longer it goes, people have a snatch at it and of course it comes to cost you."
Bruce insisted his team had not taken Swansea lightly and that they had paid them their due respect.
The Black Cats boss was weary of the exuberance that accompanies promoted teams and thought they managed that aspect well.
Difficult
"We knew it was going to be difficult coming here to Swansea," he added. "You've seen Blackpool come up last year, when they got promoted so we know what it like is.
"They are new to the Premier League; it's the first time they have been in it. There is a great atmosphere in the stadium, you know how difficult it is but we took the game to Swansea.
"You couldn't have faltered us on how we played we took the game to Swansea, as we expected we would.
"But fair play to them too, they have some decent individuals and they will cause teams problems with the way they play."