McLeish impressed by N'Zogbia
Alex McLeish is excited about what Charles N'Zogbia has to offer following his display against Wolves.
Last Updated: 29/08/11 4:57pm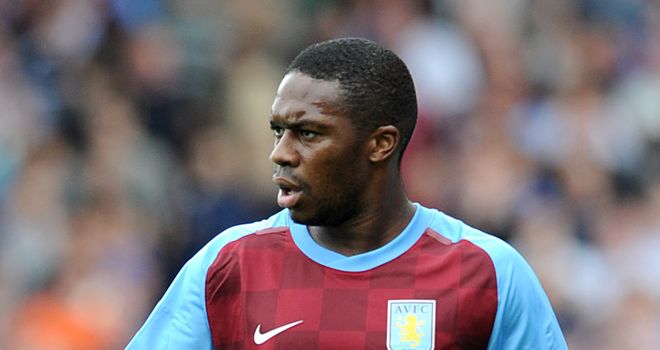 Aston Villa manager Alex McLeish is excited about what Charles N'Zogbia has to offer following an encouraging performance by the winger against Wolves.
N'Zogbia made the move to the Midlands over the summer from Wigan and is gradually settling into life with his new club.
McLeish has been impressed by the way he is improving with every game and was particularly positive after Saturday's goalless draw with local rivals Wolves.
Although N'Zogbia was unable to inspire his side to victory, there have been enough positive signs for McLeish to believe he will become a key player for Villa this season.
"Charles is dangerous. He had a couple of shots. He pulled one over the bar and one past the post," McLeish told the club's official website.
"He looks exciting at times. I'm sure if I look at that game again, I'll pick out a lot of good things about Charles.
"I felt there was a buzz from the crowd whenever he got on the ball.
Clever Bannan
"There were a couple of great things he did to get goal-side of the Wolves defenders and the crowd reacted to that.
"I thought he did really well. It was just the final action, which for me was a couple of shots, but other than that I thought he was pretty exciting.
"He was a lot better than in the midweek cup tie against Hereford."
McLeish also had words of praise for Barry Bannan after the young Scot came on for N'Zogbia in the closing stages and caught the eye with his creativity.
"Barry sees pictures and Benty (Darren Bent) probably loved it when he came on," added McLeish.
"I guess Benty may fancy Barry in the team but it's difficult when you're looking at all elements of play to keep everyone satisfied but he's got a contribution to make and his cross for Benty's header was typical of the way those two connect.
"It's hard to ignore a guy of his ability. He does want to play. He does want to make the passes.
"He's got a clever mind. He's inventive and creative. There are a lot of creative players in the world as we know and we can't ignore these guys."