Mertesacker - I'm no panic buy
Arsenal's Per Mertesacker refuses to accept his signing was a kneejerk reaction to their defeat by Manchester United.
Last Updated: 01/09/11 4:00pm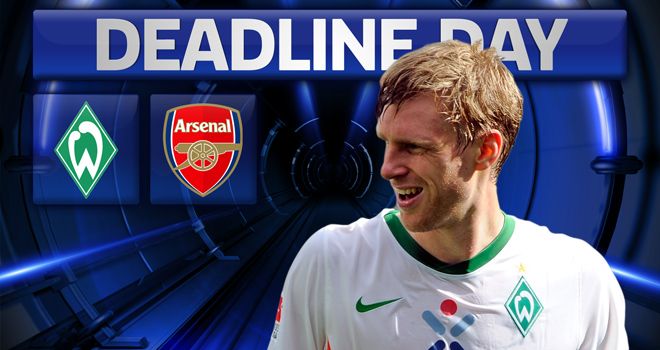 Arsenal's Per Mertesacker is refusing to accept his signing was a kneejerk reaction to their 8-2 trouncing by Manchester United.
Mertesacker was a deadline day signing from Werder Bremen and his imposing frame will surely be a welcome addition to the Gunners rearguard.
His rugged defensive skills would have been of use to Arsenal last week at Old Trafford as Wayne Rooney helped himself to a hat-trick.
Arsene Wenger, however, is known for his in-depth scouting of a player before making a purchase.
Purchase
And the Germany international insists his deal would have been carried out in exactly the same way.
"I don't think my transfer was Rooney's fault," said Mertesacker.
"I don't think that was the reason. I want to believe they were monitoring me for quite some time. For me, a childhood dream has come true.
"There is such incredible potential and we will get out of the position the team is currently in."
Sales
After the sales of Cesc Fabregas and Samir Nasri, and the humiliation at Old Trafford, there have been certain Arsenal fans calling for the head of Wenger.
But on the continent, it would appear the French manager's reputation is still impeccable and that players still want to play for him.
"Arsenal have this ability to play good football and to have Arsene Wenger on top of that as coach is unbelievable," Mertesacker said.
"I wanted this for so long. It is a challenging task which I will tackle because I will also develop further as a player."