Ramsey ready for England
Wales' Aaron Ramsey has warned England they are now playing with some arrogance after their win over Montenegro.
By Soriebah Kajue
Last Updated: 04/09/11 1:06pm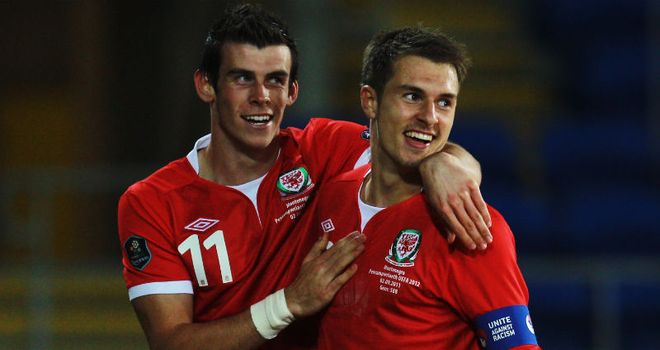 Wales captain Aaron Ramsey has warned England they are now playing with a hint of arrogance after their stylish win over Montenegro.
Ramsey will lead Gary Speed's outfit against England on Tuesday buoyed by his first win as skipper in a competitive fixture.
The 20-year-old has now fully recovered from his horrific injury and again playing with the elegance and panache that earmarked him for stardom during his time at Cardiff.
"To beat Montenegro was a great victory for us," he told the Mail on Sunday.
Produce
"We needed that to make us believe we can actually produce these sorts of results.
"We played really well for 60 minutes. We're not used to being 2-0 up, so it was a new experience in the last half hour, but we did well to hold on.
"I felt it was a more confident and arrogant display. In the last couple of games, we haven't started off very well. But we did this time and it was nice to see the lads start with a high tempo.
"We settled quickly and everyone was confident."
Difficult
Wales' task will be made more difficult, however, as their talisman Craig Bellamy is suspended as is the industrious David Vaughan.
"It is disappointing for Craig and David to miss the game at Wembley," he added.
"I thought the booking for Bellers was very harsh. The guy has gone down easily and has kidded the referee. But we have the team and players to fill in."