Herd would snub Scots offer
Aston Villa's Chris Herd would turn down the chance to play for Scotland in order to play for Australia, according to his father
Last Updated: 06/09/11 9:40am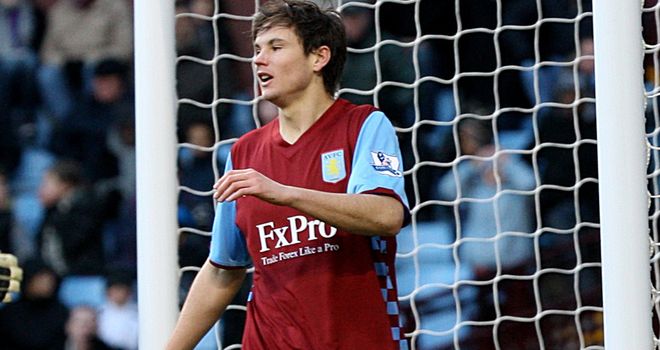 Aston Villa defender Chris Herd would turn down the chance to play for Scotland in order to play for Australia, according to the youngster's father.
The Perth-born player, who joined Villa as a 16-year-old in 2005, qualifies for Scotland through his parents.
The 22-year-old's agent, Phil Williams, revealed this week that Scotland boss Craig Levein was keen to see whether Herd would consider a call-up to his squad.
However, the player's father, Willie Herd, played down the rumours, claiming that his son has set his heart on representing the country of his birth.
"He wants to play for Australia, 100 per cent," Willie Herd told the West Australian.
"If Scotland called him in, I don't think he would go. It would put pressure on him but I don't think he would go.
"When he was a kid we spoke about what would happen if he ever made it. But he always said 'Australia is my home and I'm playing for them if I'm ever good enough'".
"It would be nice [to be picked for Australia] but at the same time I'd like to see him get more of a run with Villa before Australia came in.
"He's still striving to become a Villa player and it would be the icing on the cake if he became a national player."