Owen - We're not scared of Barca
Michael Owen is adamant Man Utd have no fear of Barcelona as they prepare to get their new Champions League campaign under way.
Last Updated: 06/09/11 5:53pm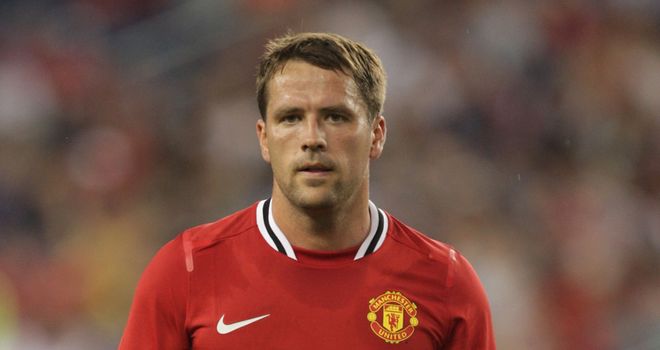 Michael Owen is adamant Manchester United have no fear of Barcelona as they prepare to get their new UEFA Champions League campaign under way next week.
United won the Premier League by nine points last season but were humbled at Wembley in May when they lost 3-1 to Barca in the Champions League final.
The Catalan giants are strong favourites to reach the Munich decider next year and retain the trophy.
But Owen, an unused substitute in the Wembley final defeat, insists the Red Devils would have no reservations about facing Pep Guardiola's men again.
"If we played Barcelona again in the final, then we'd have to do something differently because they obviously outplayed us on the night," he told Inside United.
"Then again, I don't think there's any shame in losing to a team like that. We're not ashamed of how we played at Wembley but, if we played them again, then I do think we'd have to look at adopting a slightly different approach.
"On that one night's evidence, you'd have to say that there was a gap between the two sides because they beat us quite convincingly. But that was a one-off game. We wouldn't be frightened of playing them again, that's for sure."
Experience
Owen is raring to go ahead of next week's trip to Benfica having not yet featured for United this season.
The veteran striker, who has plenty of experience in Europe, believes Sir Alex Ferguson's side can shelve memories of the Barca defeat and push on this term.
"I can't wait," he added. "The beauty of playing for a club like Manchester United is that you have a good chance of winning every competition you take part in.
"You're expected to win as well, which is good pressure to have placed on you. This year will be no different.
"We have to forget what happened last year - and we would have done that even if we'd beaten Barcelona - and start again. We have some great memories from last year's competition, even though it ended disappointingly.
"Now we start again and the aim is to win the competition."