Duo back Levein's case
Scotland duo Allan McGregor and Gary Caldwell have backed Craig Levein.
Last Updated: 07/09/11 7:46pm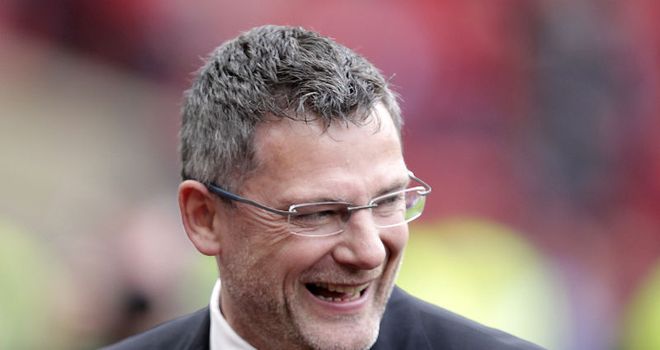 Scotland duo Allan McGregor and Gary Caldwell have expressed their surprise over criticism and have backed under-fire Craig Levein.
The nation came within a whisker of beating Czech Republic over the weekend before getting the better of Lithuania 1-0 on Tuesday.
The victory keeps alive Scotland's Euro 2012 play-off hopes and McGregor is baffled people have been critical of their displays.
The Rangers keeper thinks they were cruelly robbed against the Czechs and that their football of late has been significantly improved.
Surprise
"I don't know why we are criticised," said McGregor. "I think we have shown that we can compete.
"It was just a stupid decision in the 90th minute and all this wouldn't even be getting spoken about. It's as simple as that.
"There is definitely improvement and I don't know why you don't see it to be honest. Some of the football we have played has been really good.
"We have had hard friendlies against Brazil and Denmark and got a good result against Denmark.
"The last two games have been good and we very nearly got six points and I think that shows the progression."
He insists all the players are fully behind Levein, adding: "The manager has been really good since he came in.
"He is very thorough in what he does. We know about the opposition before we play them, the training is good and the time we are away is enjoyable. That all helps."
Realistic
Wigan defender Caldwell knows there is still some way to go before they reach a major finals tournament, however, he also believes their steady progress should not be overlooked.
"We all know that we've got a long way to go to become a really successful team but I think everyone can see the improvement we've had since Craig came in," added Caldwell.
"We are all working really hard to get better still and qualify for major finals. I think you have to ignore the outside influence and people's opinions.
"We have to believe in what we're doing as a group. We believe we're going in the right direction but results have to show that.
"(Tuesday) night was a good result and we can look to the next two qualifiers now with a bit more hope and optimism.
"We played a difficult team under a lot of pressure and managed to scrape the win, but it gives us the belief now we can get on and get that second place."