Devlin suffers long-term injury
Motherwell defender Nicky Devlin has been ruled out for most of the season with a cruciate ligament injury.
Last Updated: 08/09/11 9:41pm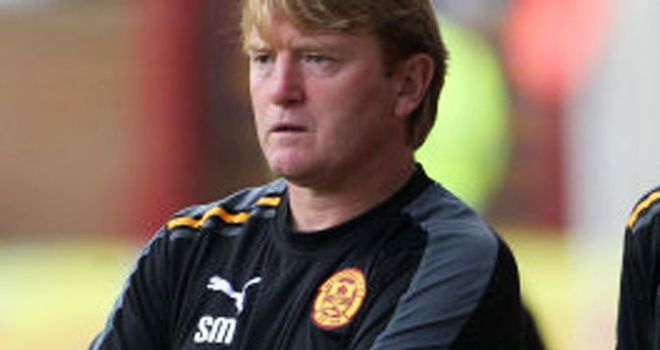 Motherwell defender Nicky Devlin has been ruled out for most of the 2011/12 season with a cruciate ligament injury.
The Scottish club made the announcement on Thursday and explained that the 17-year-old sustained the injury during a training session.
"Young full-back Nicky Devlin will sit out most of the season after sustaining a cruciate ligament injury in training this week," read a statement on Motherwell's official website.
Devlin, who officially joined Motherwell from Dumbarton in July, is shattered by the news that his progress at the Scottish Premier League club has ground to a halt.
Timing
"There's never a good time to pick up an injury like this but it couldn't have came at a worse time," said the teenager.
"I was really settling in to the club and was starting to enjoy my football and I think Gordon Young and the coaching staff were happy with how I was progressing.
"I thought, at first, that it was a nothing injury, that I would be back quite quickly. However, I got the news yesterday that I am likely to be out for the majority of the season - certainly six months at the very least. Anything before that would be a bonus."
Fellow right-back Steven Saunders is also a long-term injury concern for Motherwell, and Devlin hopes that the two of them can work together on the rehabilitation process.
"If there is any bonus in the timing it is that (Steven) Saunders is going through a similar type of rehab to me and we can push each other on," said the Scotland Under-19 international.
"I just need to work hard in the gym and use the time working on other aspects that will hopefully make me a better, stronger player when I return. Hopefully I am back as soon as possible!"