Evra - No two-horse race
Patrice Evra has played down suggestions the title race is shaping up to be a battle between Manchester rivals United and City.
Last Updated: 12/09/11 2:23pm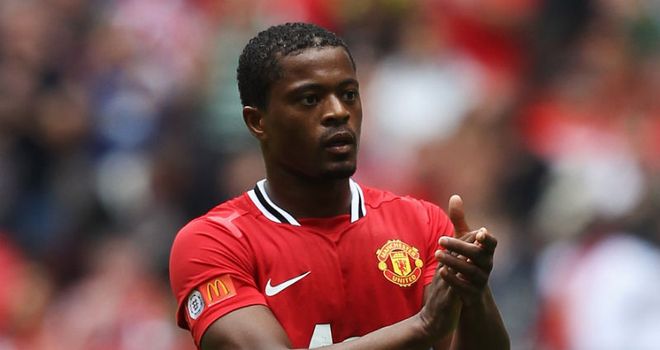 Patrice Evra has played down suggestions this season's Premier League title race is already shaping up to be a battle between Manchester rivals United and City.
Reigning champions United have enjoyed a 100 per cent start to the defence of their crown and have rattled in 18 goals in four matches.
However, local foes City have been in equally formidable form after scoring 15 goals in their four wins and drawing comparisons to European champions Barcelona.
Anticipation for the first derby of the season at Old Trafford on 23rd October is already building, but Evra says the likes of Chelsea and Liverpool cannot be discounted from the title race.
Focus
"Some people are already saying the league looks like a competition between ourselves and City, and are asking when the derby is," said the Red Devils full-back.
"But I don't forget Chelsea or Liverpool. They will be there as well.
"The most important thing is to focus on Benfica - and then Chelsea next Sunday."
Sir Alex Ferguson has put his faith in youth during the early weeks of the season and Evra is pleased the United boss is entrusting the less experienced members of the squad.
And, ahead of Sunday's home date with Chelsea, Evra is hoping the greater energy will make a difference against Andre Villas-Boas' side.
Evra added: "Maybe Chelsea have more experience but United have more energy.
"Energy in football is really important. That is why I am really happy the young players play for us.
"They deserve it. They are training hard and the boss has never been afraid to let them play. Sunday will be a big game for us. We have to make sure we win."