Redknapp plays down VDV rift
Harry Redknapp has moved to quell suggestions of a rift between Rafael van der Vaart and Tottenham.
By Soriebah Kajue
Last Updated: 13/09/11 8:44pm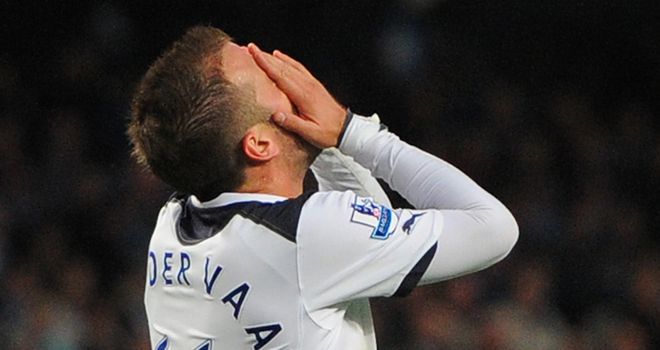 Harry Redknapp has moved to quell suggestions of a rift between Rafael van der Vaart and Tottenham.
The mesmeric Dutchman was omitted from their Europa League squad having pulled up against Manchester City two weeks ago with a suspected torn hamstring.
It was expected the 28-year-old would be ruled out for six weeks and would miss the majority of their group games, hence the Spurs manager's decision.
Van der Vaart has since taken matters into his own hands to regain optimum fitness by returning to his homeland to visit the specialist Dick van Toorn.
His methods seem to have accelerated his recovery and the playmaker has hinted he may be fit for the visit of Liverpool this weekend.
Frustration
Nevertheless, he vented his frustration on his website about the lack of communication between him and Spurs before they ruled him out of the squad and labelled it "annoying".
Redknapp, a skilled operator in these situations, has taken steps to defuse the situation.
"I spoke to the secretary Darren Eales and the first diagnosis on Rafa's hamstring was that he would be out for six weeks - at least," he told Sky Sports News.
"So we thought six weeks down the line, he misses the first four games, and we only have six games, so we thought there was not much point of putting him in. We might as well put in one of the other lads in who can play.
Russia
"The game that he would have come back for would have been the game out in Russia and we thought it was bit of a long journey for him.
"We thought we would leave him out and if we get through the qualifying group, he can come back for the next stage - that was the reasoning behind it.
"I wouldn't have slapped Rafa out on that long journey probably anyway; he's a very important player for us.
"That was the only reason behind, he was away in Holland having treatment, I would have sent him a carrier pigeon with a message, but I didn't feel it was that important."