Mancini respect for Fergie
Man City boss Roberto Mancini has full respect for Man United counterpart Sir Alex Ferguson.
Last Updated: 14/09/11 3:55pm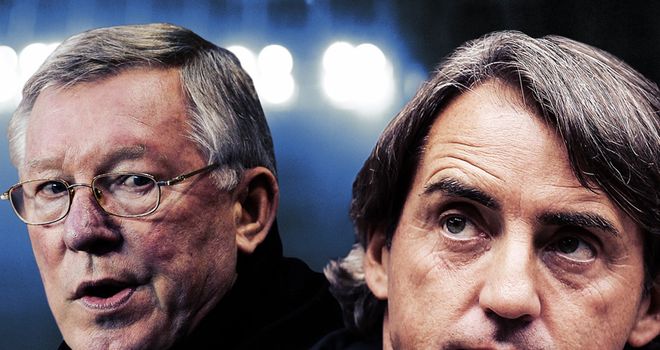 Manchester City boss Roberto Mancini has full respect for Manchester United counterpart Sir Alex Ferguson ahead of what could be a season-long tussle between the derby rivals.
The Italian is preparing his club for their UEFA Champions League debut against Napoli on Wednesday night, when City will return to the European Cup for the first time in 43 years.
It has been speculated whether City and United, who face Benfica in Portugal, could be set to dominate at home and abroad following their impressive starts to the Premier League season.
Such competition is only set to increase the rivalry between the two clubs, but Mancini insists he holds full respect for Ferguson ahead of what could develop into an intense battle.
"We are happy living with it," he said in Corriere dello Sport when asked about the rivalry with United.
Esteem
"United have been there (at the top) for 20 years, we have arrived now.
"There is esteem between me and Sir Alex Ferguson. He really has won everything."
Mancini is wary of the threat posed by Napoli and has admitted he considered signing striker Ezequiel Lavezzi, along with Alexis Sanchez, who has since joined Barcelona from Udinese, before opting for Sergio Aguero.
The City boss said: "Last summer we were looking for a striker and we focused on three solutions - Lavezzi, Aguero and Sanchez.
"At the end, Aguero seemed more in line with our needs."