Holzhauser - Ballack will be key
Bayer Leverkusen's Wolfgang Holzhauser is confident Michael Ballack will become a key player at the club.
By Soriebah Kajue
Last Updated: 14/09/11 5:16pm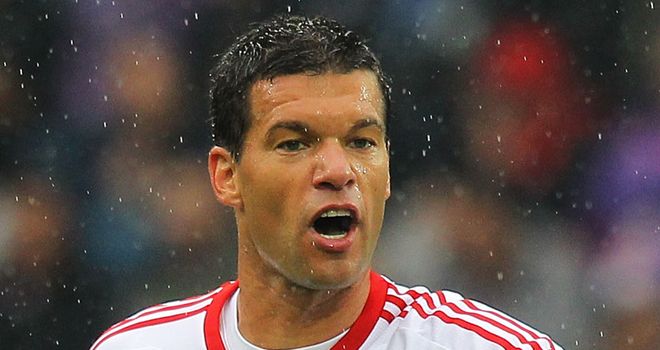 Bayer Leverkusen executive Wolfgang Holzhauser is confident Michael Ballack will become an integral player at the club.
In June 2010 the 34-year-old re-joined the club with whom he had previously shot to prominence during the infancy of his career.
His career mushroomed with lucrative moves to Bayern Munich and Chelsea, but when his contract expired at the latter, he opted to return to his homeland.
Leader
An inspirational leader throughout his career, it was expected that he would assume his position as the club's talisman.
Although he was largely a peripheral figure last term, Holzhauser predicts Ballack may yet display the full range of his famed leadership skills in the final 12 months of his contract.
"It's obvious our plans did not work out with regard to him," he told Deutsche Presseagentur.
Earmarked
"We had earmarked Michael Ballack as a key player in our team and not just as a squad player last season.
"We had expected him to have a certain leading role inside the setup. But I still believe he will become vital to us.
"He may be able to help us out in one or two very special situations and I believe that he will, which is more than some other people believe right now."