Sochaux chief demotes duo
Alexandre Lacombe admits Sochaux's situation with Modibo Maiga and Kevin Anin has become 'unmanageable'
Last Updated: 14/09/11 5:53pm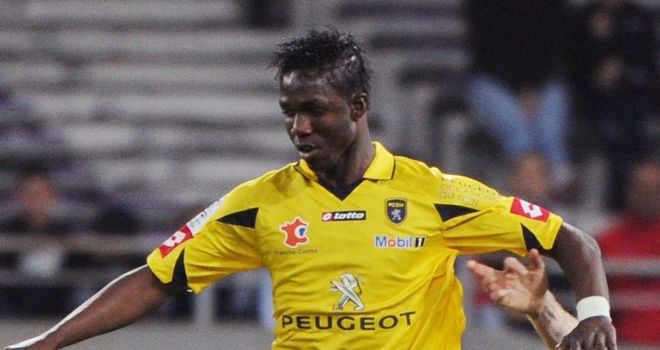 Sochaux chairman Alexandre Lacombe admits the club's situation with contract rebels Modibo Maiga and Kevin Anin has become "unmanageable."
Maiga tried to force a move to Newcastle in the closing stages of the summer transfer window and, as a result, has been ordered to play with the reserves by Lacombe.
Anin, meanwhile, has been probing for new terms on his current contract and has joined Maiga in the reserve set-up, with Lacombe reminding the players who is in charge.
"We are working with the ones who want to work," Lacombe told L'Equipe. "I told them what I had to say - that is enough - it has become unimaginable.
"Now it is just up to them to let me know when they will be ready to be serious and reliable."
Echoed
First team coach Mecha Bazdarevic echoed his chairman's stance, saying the pair must learn to 'respect the club' before they can be reinstated to the first team squad.
He said: "It has lasted two months now. We have been docile and tolerant enough. They must not do that, they have to respect the club; the group; the job.
"They have been put apart until it will be sorted out. It could last two or three days, we will see."
Maigi, though, insists his first-team exile does no favours to any party, claiming Lacombe is merely seeking revenge for the 23-year-olds's attempt to leave the club.
"I am not thinking about the summer anymore, I just want to play," he told L'Equipe.
"The chairman is the boss, but it is useless to keep me and treat me that way. I will go with the reserves and give my best, but I can't understand. Maybe he wants revenge."