Fletcher still baffled by virus
Man Utd midfielder Darren Fletcher has admitted he never found out what was behind the illness that kept him sidelined for almost six months.
Last Updated: 15/09/11 9:48pm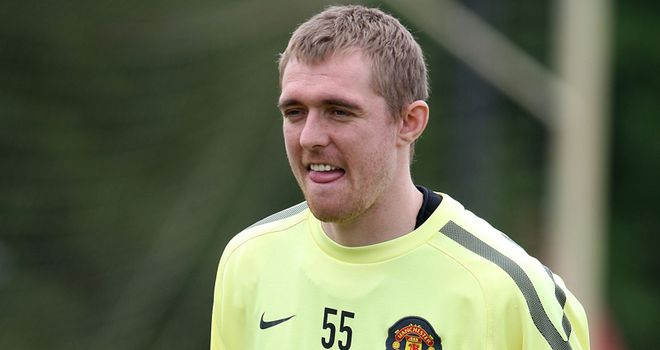 Manchester United midfielder Darren Fletcher has admitted he never found out what was behind the illness that kept him sidelined for almost six months.
Although Fletcher did mount a comeback bid after originally succumbing to the virus in March, he was so obviously underweight when he featured in the season-ending Premier League encounter with Blackpool that Sir Alex Ferguson quickly abandoned plans to press his fellow Scot into service at the following week's UEFA Champions League final.
Even when Fletcher returned for pre-season training he still had not regained all the kilos lost.
So, instead of heading off to the United States with the rest of his team-mates for a well-received three-week tour, the Scotland skipper remained at Carrington to bulk up, still unsure exactly why he was in that state to start with.
"It has all been resolved now but I never got to the bottom of it," admitted Fletcher, who finally made his return to action in Wednesday's Champions League draw against Benfica.
"I felt drained and weak and was bed-bound for a bit.
"But the biggest thing was losing the weight.
"The virus was bad but for someone like me to lose the weight I did, it was really difficult to put back on.
"It took me a good few months to get back to my natural weight. Eventually I got there though and I feel stronger for it now.
"I have even put on a little bit more, which will be beneficial for me as well."
Manchester United have made a scintillating start to the new Premier League season and Fletcher has been impressed by the performances of his team-mates, particularly the youngsters.
"The young lads have been fantastic," said Fletcher. "They have gained experience at different clubs so it is not as if they are new to Premier League football, but they have been like a breath of fresh air.
"The results speak for themselves. Long may it continue.
"It is going to be difficult for me to get back in the team.
"That is the challenge in front of me. I am looking forward to it."
Chelsea threat
The next challenge facing United is a home game against Chelsea on Sunday, and Fletcher is expecting a tough encounter.
The Blues may not have received as much praise as United or Manchester City during the early part of the season, but Fletcher recognises they are still very much a title threat.
"They started last season on fire and ultimately did not win the league, so you have to be careful," said the Scot.
"Chelsea are a top side, with a lot of experience. They have a new manager and have brought in some younger, fresher, exciting players.
"It is a tough Premier League. Although the two Manchester clubs have started particularly well, the other teams are going to be dangerous."